Custom tours of Andalusia

|

Southern Spain
You want to take a dream trip to Southern Spain. You've heard about this magical part of the world and you'd love to have a memorable vacation here. Now you are looking for a bespoke travel company specialized in custom tours of Andalusia. Great! This is good news because you are in the right place!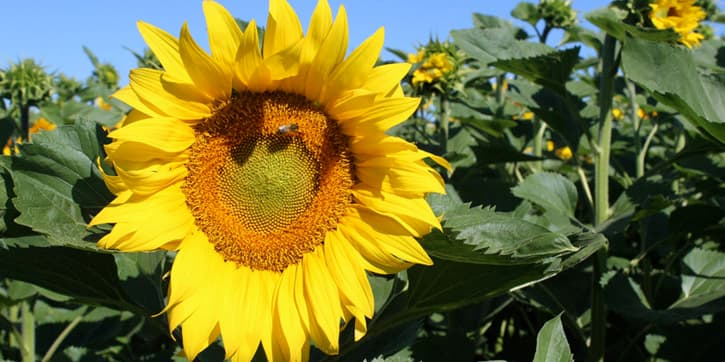 In Genuine Andalusia, we have a well-stocked set of travel bags. They are filled with a lifetime of local expertise, empathy and great local connections. This allows us to craft memorable bespoke trips to Southern Spain.
Now we are here to listen to you… Tell us about your ideal trip. Let us know the type of places that you enjoy the most when you travel and the travel experiences that make you feel inspired, alive and happy. Describe to us the sort of hotels where you like to relax, rest and feel cosy and comfortable. Tell us about your travel style… 
We are all ears and ideas!
•
Design and planning of your Spain custom tour: let's talk!
Once you place an enquiry, we will adapt to your preferred contact method (video call or telephone call) to find out all about your dream trip to Andalusia. Then we will study your preferences carefully and we will send you a suggested custom itinerary, adapted to your wishes.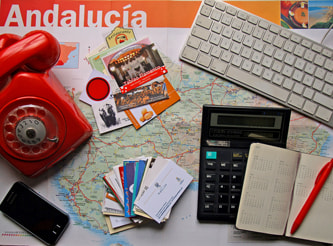 We will then remain at your disposal to provide you with as much additional information as you need. We will answer all your questions and we will fine-tune every detail to suit your expectations.
After getting your confirmation of the itinerary, we will manage all the trip planning for you in order to have everything ready before welcoming you in Andalusia.
You will make the most of your time and money both before and during your trip. You won't have to spend hours looking for information on what to see and do, on how to get to places, finding out about food or doing research on specific hotels matching your preferences.
Besides, you will get to live immersive travel experiences that you wouldn't be able to plan on your own.
Having us as your private bespoke travel company for Spain is an extremely smart and convenient way to a memorable vacation to Andalusia tailor-made to your interests and objectives.
•
Enjoying Andalusia with your own personal local hosts
Once you arrive in Southern Spain, you will enjoy the reassuring feeling of having everything organised for you. You will have a personal driver to take you from place to place and a wonderful team of kind, knowledgeable and giving local hosts willing to share the best of their homeland with you. You will get to see, learn and experience much more than you would be able to do on your own.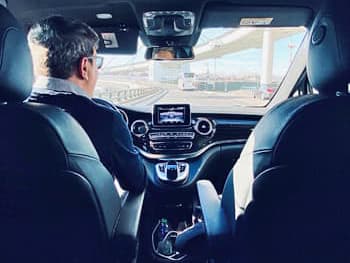 Invest your time and energy in enjoying Andalusia, in discovering its culture and in observing its pace comfortably. Relieve yourself from the stress of driving, finding your way and parking. Save time having someone knowing the quickest and most beautiful way to get to your selected destinations and accommodation. Relax and breathe Andalusia while you're driven by your professional driver and hosted by your educated and caring local experts.
You will be treated like a visiting friend and you will have a real immersion into the life of our homeland with us! 
Your personal Spain travel advisor will be in touch during the trip to make sure that you are having a wonderful time and they will be at your entire disposal 24/7 throughout your trip just one call, one email or one text away.
We are here to help and we'll be delighted to plan the best custom tour of Southern Spain for you!
Contact us now and let's start planning your dream trip to Andalusia
If you are a travel agent looking for a trusted and responsive Destination Management Company in Southern Spain to design and conduct private bespoke trips for your clients, contact us. We'll be delighted to help!
We work for selected Virtuoso travel specialists, Traveller Made members and Brownell Travel affiliates from different parts of the world in the design and execution of private customised tours of Andalusia for their clients.