Our Andalusia Private Tours
We have designed a series of private city tours, one-day excursions and in-depth itineraries of Andalusia in order to share with our guests the places of our homeland that we consider an absolute must because of their beauty, authenticity, character, friendly locals and excellent food and wine.
Our passion for the history, architecture, gastronomy, traditions, people and nature of Andalusia is very present in all of these tours. We deeply enjoy offering them to those travellers wishing to experience the essence of our homeland with a local expert.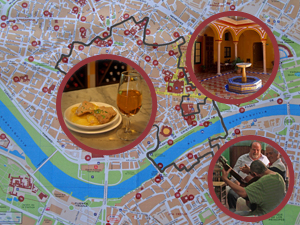 We have designed these private tours for those travellers arriving to the cities of Seville, Cadiz or Jerez by themselves and who would like to have a local host to make the most of their time there.
Our goal with these private tours is to help our guests understand, enjoy and immerse themselves into the history, character and lifestyle of these cities, while we share with them their most beautiful corners, best kept secrets and greatest tapas bars. See city tours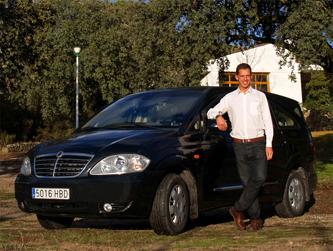 Departing from your accommodation, these day trips include private transportation in a modern and comfortable vehicle with a dedicated driver and a personal local host, to various hand-picked Andalusian destinations. Your personal local host and driver will meet you at your accommodation and will take great care of you throughout the journey. They will share with you their local expertise, valuable insightful information and they will take you for lunch to wonderful local places serving quality food. See Day Trips.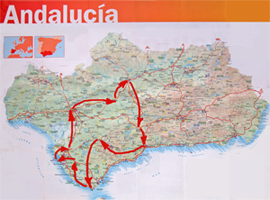 These tours consist on an itinerary of between 3 and 9 days. We have designed them compiling a series of unique experiences taking place in different selected locations, which allow our guests to discover a specific area or cultural / historical aspect of Andalusia in-depth.

They include selected tours and experiences with personal local hosts, private transportation in a modern and comfortable vehicle with a dedicated driver and full accommodation in beautiful hand-picked hotels. See in-depth itineraries