Our collection of private Andalusia Shore Excursions
We have designed these private Andalusia Shore Excursions for travellers arriving to the ports of Cadiz or Malaga. They are aimed at experiencing the culture, lifestyle, gastronomy, wine and nature of selected areas within a reasonable driving distance from these Southern Spanish ports.


These private excursions for cruise passengers include a knowledgeable, personable, flexible and interactive fully-licensed private guide and a separate impeccable private driver with a Mercedes minivan.
The corresponding covid-19 protocols have been implemented in each of these shore excursions.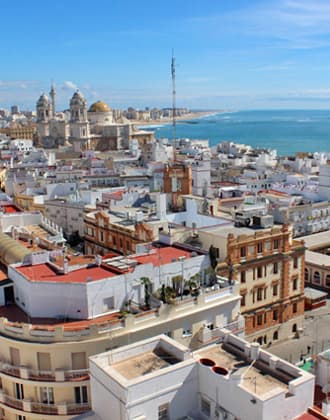 The city of Cadiz is on the Atlantic coast of Southernmost continental Spain and its port makes a very convenient departure point for fabulous excursions to Seville, Jerez and the white villages of Andalusia, amongst others.
Excursions from this Southern Spanish port are easy, enjoyable and fun. This is because Cadiz is in a region of Spain with more than 330 days of sunshine a year, famous for its beauty, excellent food and wine and joyous outlook on life!
A classic excursion from Cadiz is Seville, which makes a delightful day trip. However, we have many more options for shore excursions from this Atlantic city.
See our private Cadiz Shore Excursions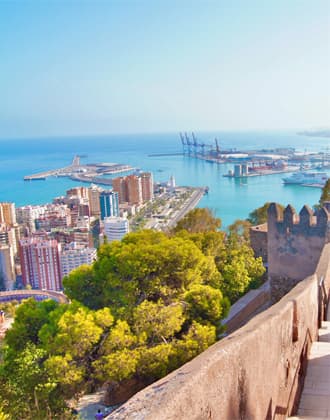 The port city of Malaga is located on the Southernmost Mediterranean coast of Spain. This is a part of the country filled with exciting places to visit, allowing for fantastic excursions.
The gentle weather, beautiful scenery, fascinating history, super friendly locals and fabulous food and wine of this iconic region make it an ideal destination for cruise passengers all year round.
Due to the proximity of the port of Malaga to the city of Granada, most cruise passengers take an Alhambra and Granada excursion. While this is a fantastic plan indeed, there are many other options for shore excursions from this Mediterranean city. Let's learn about them all!