Sherry Triangle Tour with a Certified Sherry Educator
Our Sherry Triangle tour is an immersive journey into the only region in the world where sherry wines are produced. This magical sherry region in Spain is in the province of Cadiz and it is formed by three towns. Jerez de la Frontera, El Puerto de Santa María and Sanlucar de Barrameda.
With this 3-day sherry triangle tour you will discover the three sherry towns through their best sherry wines, sherry bodegas and sherry winemakers.
The itinerary has been carefully designed by a certified sherry educator, who will also be your personal guide throughout the tour.
Our recommended base for our 3-day sherry triangle tour is Jerez de la Frontera, the sherry capital. Jerez de la Frontera has not only the best bodegas in the Sherry Triangle but also the best hotel. The impeccable and exquisite Casa Palacio María Luisa.
Day 1: El Puerto de Santa María
On the first day of our immersive sherry tour, we will focus on the town of El Puerto de Santa María. There we will learn about the so-called almacenistas. These small sherry producers play a key role in the making and ageing of artisanal, limited edition sherry wines.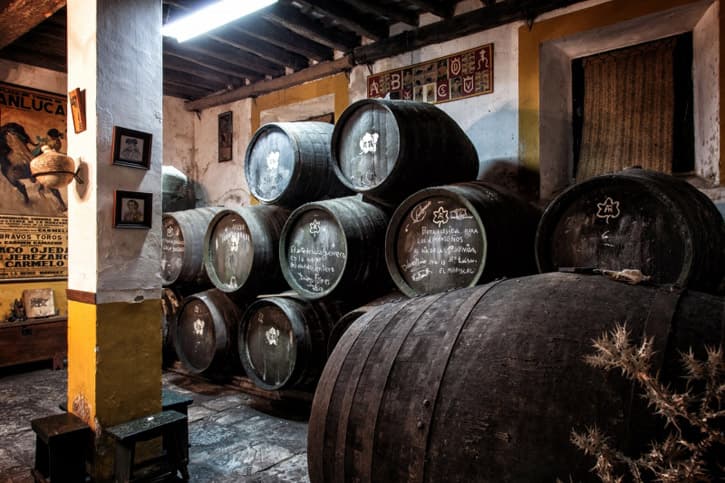 El Puerto is halfway along the bay of Cadiz and this will show up in our first sherry tasting. The proximity of the town to the Atlantic Ocean influences its dry sherries in a very distinctive way. The name of these particular sherries from El Puerto de Santa María is "puerto finos" and we will taste a great selection of them in the premises of a selected almacenista.
Our visit to El Puerto will also take us to a selected family-owned and family-run sherry bodega. There we will learn what a bodega is in Spain and the particular architecture that bodegas have in the Sherry Triangle.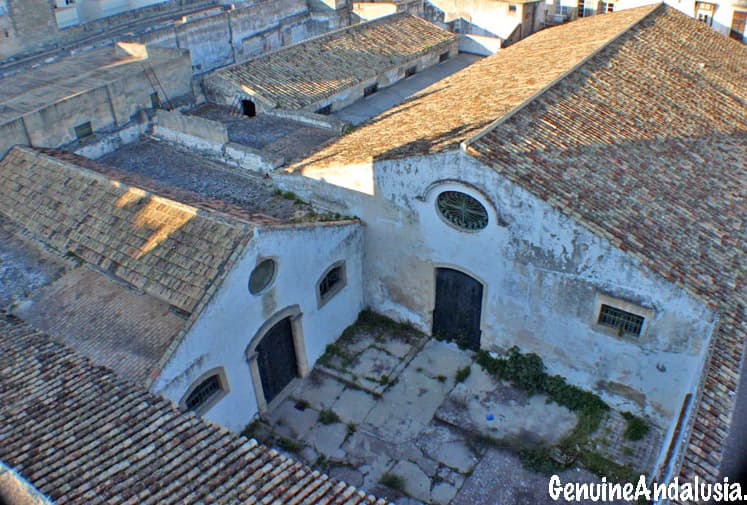 Our second sherry tasting of the day will introduce us to the oxidative sherry wine types (olorosos and amontillados) and also to sweet sherry (cream and pedro ximenez).
Then our driver will take us to a selected sherry vineyard, where we will meet the owner. An experienced sherry vigneron, with whom we will learn about the grapes, the vines, the soil and the weather that make sherry so unique.
This first vineyard we will visit in our 3-day sherry tour is right in the middle of pago Macharnudo. An iconic section of the sherry triangle, famous for its magnificent and chalky albariza soil.
The albariza of Macharnudo is very rich in calcium carbonate and ideal for the growth and maturation of palomino grapes. This is by far the most common grape variety in the sherry triangle after moscatel and pedro ximenez.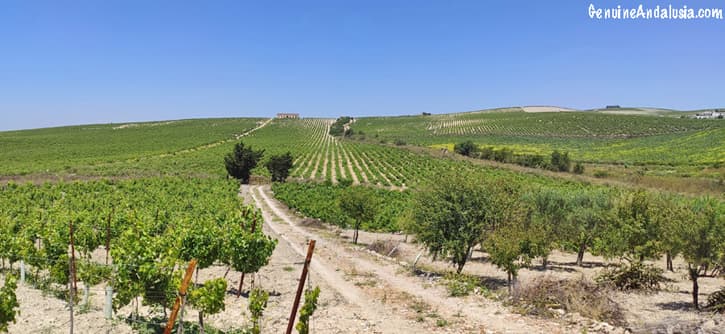 After our introduction to sherry viticulture, we will have a tasting of the sherries that this vigneron makes only for him and his family. For this artisanal sherry, he uses only palomino grapes carefully harvested from his oldest vines (70 year old).
Then we will enjoy a homemade lunch in the vineyard and a farewell sherry cocktail. The use of fortified wines is more and more common amongst selected mixologists from different parts of the world. So we will learn about the versatility of sherry wine for the preparation and enjoyment of a great cocktail.
Day 2: Jerez de la Frontera
We will start our Jerez de la Frontera Sherry Bodegas discovery journey by visiting an artisanal one with a member of the family who owns it.
In this first Jerez sherry bodega we will have an introduction to the concept of "en rama" sherry, while we do a vertical tasting of some excellent dry types.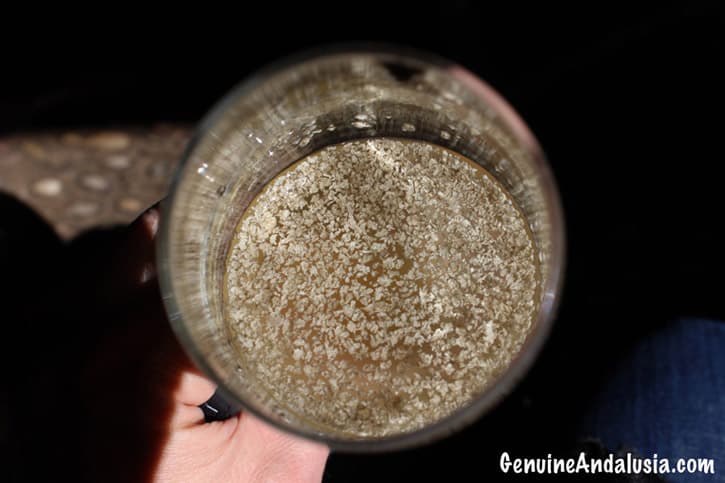 This will allow us to learn and taste how dry sherries from Jerez (Jerez finos) evolve in the solera-criadera ageing system. Then we will do a tasting of the artisanal, en rama, oxidative sherries aged in this bodega: amontillado, palo cortado and oloroso.
From this sherry bodega, our driver will take us to a different one, specialised in very old rare sherries (VORS) and also in jerez brandy. There we will taste some of the oldest and best kept sherries from Jerez straight from the cask.
We will also have an introduction to jerez brandy in our tour and the corresponding jerez brandy tasting.
Along these sherry and Jerez brandy tastings, we will learn some theory about the art of pairing food and Sherry. Then we will put this theory into practice by having a wonderful lunch in a local restaurant in Jerez specialised in food and sherry pairings.
There's an ideal sherry for each type of food. During lunch, we will gain an understanding of how different sherries can boost the flavours of different foods, creating fabulous pairings. This is the reason why sherries are becoming so popular amongst worldwide known chefs these days.
Day 3: Sanlucar de Barrameda
On the third day of our sherry triangle tour we will travel to Sanlucar de Barrameda.
Upon arrival we will visit a private vineyard, located in a different section of the sherry triangle, closer to the Atlantic Ocean.
In Sanlucar we will taste not only a great selection of exquisite manzanillas, but also some excellent white wines made with palomino grapes.
This will offer us an understanding of how sherry wines and manzanillas differ from white wine made with the same grapes. This is due to their fortified condition and to their ageing in american oak sherry casks in the solera criadera system.
After our exploration of the vineyards of Sanlucar and our first tastings of the day, our driver will take us to Sanlucar old town. There we will visit a small sherry bodega where a local oenologist makes fabulous manzanillas and excellent oxidative sherries.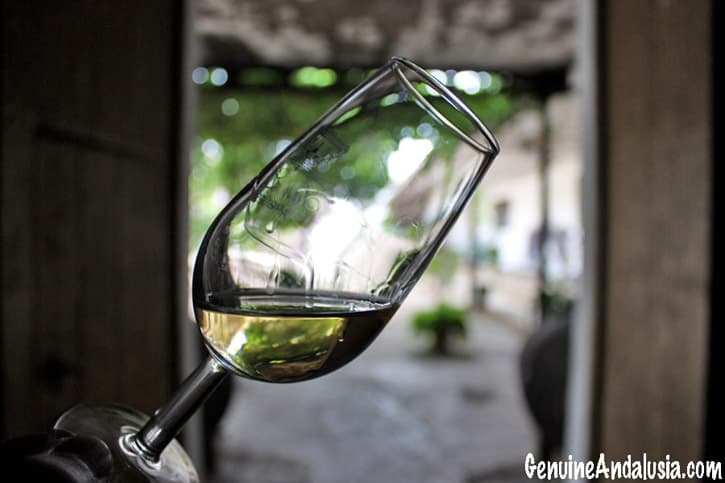 Together with him we will learn the differences between finos from El Puerto, finos from Jerez and Manzanillas. Also we will understand how oxidative sherries from Jerez are different from the ones produced in Sanlucar and in El Puerto de Santa María.
This will be during a final tasting of sherries and manzanillas that our local oenologist will take directly from selected casks.
Our 3-day sherry triangle tour will finish with a farewell lunch in a traditional local restaurant in the fishing quarters of Sanlucar. There we will enjoy a great selection of fish and seafood recipes paired with different manzanillas. During lunch we will have a great opportunity to review all the knowledge of the sherry triangle, of its sherry wines and of its sherry bodegas acquired through this wine tour of Andalusia.
Our sherry tours have been featured in the international press as some of the best sherry tours in Jerez, Spain.
This is a suggested sherry triangle tour that we have carefully curated for those wine lovers wishing to gain a deep understanding of Sherry. It includes your personal certified Sherry Educator throughout the tour, private transportation with a dedicated driver, all private visits, tastings, lunches and full accommodation in the best hotel in Jerez.
However we can customise it for you if you wish. We are specialists in custom tours of Andalusia.
Also, we can add more activities if you wish and even extend it. You may want to enjoy Jerez by night by taking a tapas tour through its iconic tabancos and maybe also discover the unique flamenco music scene of the city.