Our collection of private Andalusia day trips
Departing from your accommodation, these Andalusia day trips include private transportation in a modern and comfortable vehicle with a personal local host and an impeccable driver.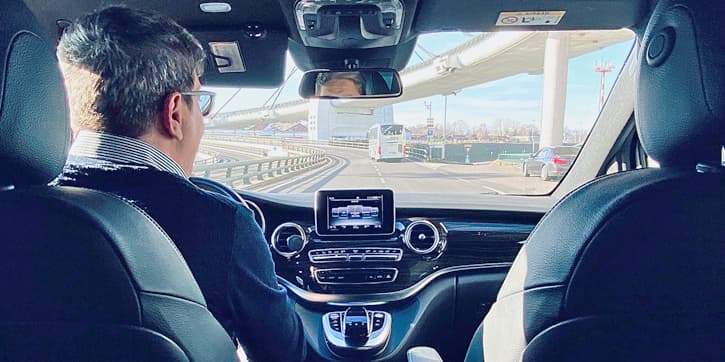 These escorted tours are aimed to discover and learn about selected Southern Spanish destinations that we have hand-picked for their beauty, character, history and great gastronomy.
Along these private day tours, your personal local host will guide you and share with you their local expertise and valuable, insightful information. You will be taken to visit selected locations representative of the uniqueness of each destination and also for lunch to wonderful local restaurants serving quality food. Finally, after your exploration journey you will be driven back to your accommodation with a rewarding feeling of discovery.

The corresponding covid-19 protocols have been implemented in each of these tours.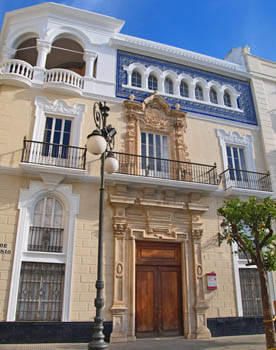 Cadiz held the monopoly of all trade with the New World from 1717 until 1777. This resulted in the arrival of many wealthy merchants from different parts of the world, who settled down in the city.
This new bourgeoisie commissioned the best architects of that time to erect magnificent colonial mansions that are living evidences of the glorious past of the city.
With this day trip to Cadiz we will enjoy the fascinating history, architecture, refinement, openness and grandeur of those years.
We will also venture into some unique buildings to discover the city's best kept art and architecture secrets and take you to enjoy its fabulous gastronomy.
Learn more about this day trip to Cadiz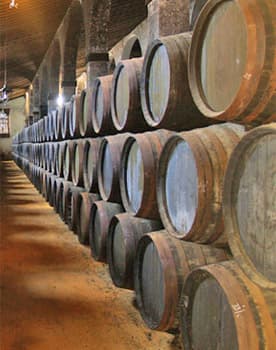 Sherry became the most fashionable drink in the world in the 18th and 19th centuries. Today, however, this extraordinary Southern Spanish fortified white wine remains unknown to most wine lovers.
This tour is aimed to learn about the production and enjoyment of Sherry and to understand how the Sherry industry shaped the only area in the world where it can be produced: Jerez.
We will visit a vineyard to learn the particularities of the soil, the climate and the grapes that make Sherry so unique. After that, we will do some tastings in an artisanal Sherry bodega to top up our day by learning and enjoying the art of pairing Sherry with food.

Learn more about this Sherry day trip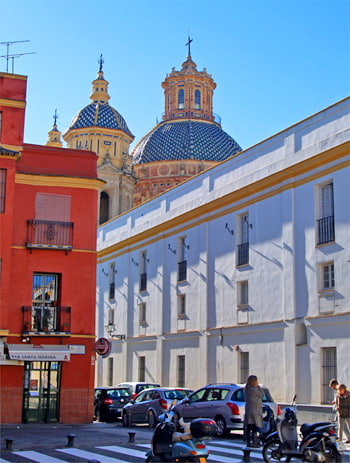 Most visitors to Seville tend to stay only within the section where its World Heritage Sites are and this often leaves them with a rather limited impression of the city's character and uniqueness.
With this tour we will focus on the sections of the old town where Sevillanos actually live and enjoy their hectic social life.  There we will visit some selected sites that are representative of the city's most glorious past and meet some friendly locals to learn about their lifestyles and outlook on life. This will help us understand the city's present and unique character.
Tapas and wine will also be a highlight of our Seville discovery journey, as a most important part of the local action takes place in tapas bars and genuine taverns!
Learn more about this day trip to Seville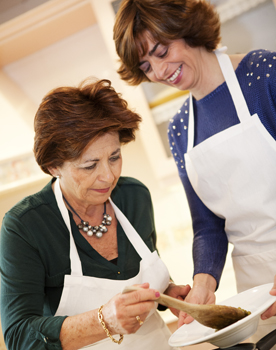 The gorgeous climate, fertile land and hard work of the people of Andalusia bring a wealth of fabulous local produce to its local markets everyday. Once in kitchens, these ingredients are carefully cooked following a wide variety of regional recipes. This results in delicious homemade meals that taste like wisdom, love and tradition. 
Preparing, eating and sharing good food around a table is one of the pillars of Spanish culture. It brings people together and makes every day a celebration.
During this workshop we will experience the joy of shopping, wine tasting, cooking and eating locally in Southern Spain.

Learn more about this culinary day trip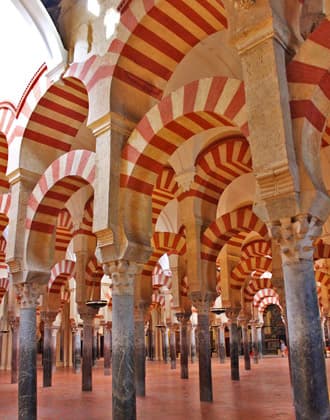 The city of Cordoba is only 140km (one way) away from Seville. Therefore a Seville to Cordoba day trip is an easy, convenient and very enjoyable plan for those travellers staying in Seville, who want to discover Cordoba in one day.

Seville and Cordoba are very well connected by both road and railway. So we offer our guests the possibility to take this trip with a private driver or using the high-speed train. Then, once in Cordoba, you will be welcomed by a private guide to start a discovery journey of the fascinating history and architecture of the city. This will include the Jewish quarter and the Great Mosque Cathedral, which is probably the most thought-provoking landmark in Spain.
Learn more about this Seville to Cordoba day trip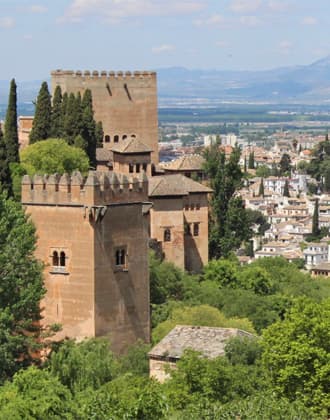 A day trip to Granada should be a must in every trip to Spain. The city has an extraordinary Hispanic-Muslim legacy, three UNESCO World Heritage Sites, a fabulous tapas scene and some of the most evocative gardens and views that Andalusia has to offer.
Seville, Malaga, Cordoba and Marbella make excellent departure points for a day trip to Granada and we offer one-day excursions from all of them.
All these day trips to Granada include a private tour of the Alhambra and Generalife with a knowledgeable and personable fully licensed guide, lunch at leisure and some free time to explore the city further and/or do some shopping before returning to your base.
Learn more about this Alhambra and Granada day trip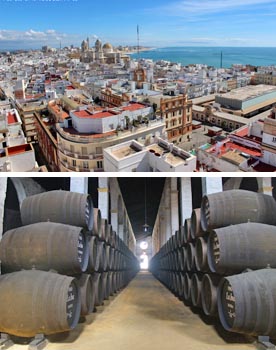 The cities of Cadiz and Jerez are rarely included in people's itineraries of Southern Spain. Because of this these two Andalusian gems remain undiscovered, pure and genuine.

This tour is a real immersion into the history, architecture, lifestyle, gastronomy and wine of Andalusia.
We will travel to Jerez first, home of probably the most underrated yet exquisite wine in the world: Sherry! There we will enjoy a Sherry tasting and learn the art of pairing this wine with food. Then we will take you to Cadiz to learn about its foundation by the Phoenicians 3000 years ago and about its glorious colonial past.
Learn more about this combo day trip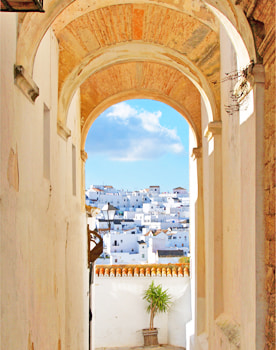 Vejer de la Frontera is a privileged whitewashed village with a beautifully preserved Moorish footprint and a fabulous hilltop location near a gorgeous stretch of unspoilt coastline: Cape Trafalgar.
This spectacular coastal area saw a worldwide famous naval battle in 1805. This battle took the Cape's name all the way from Southern Spain to the most popular square in London but left the gorgeous nature, ancient fishing traditions and wonderful gastronomy of the area intact.
This tour will take us to enjoy the unique charm of Vejer and the natural beauty and excellent gastronomy of Cape Trafalgar.
Learn more about this day trip to Vejer and Cape Trafalgar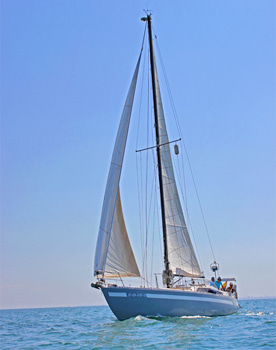 The waters of the bay of Cádiz are naturally sheltered despite facing directly into the greatness of the Atlantic Ocean. This combined with the fabulous weather that this part of Andalusia enjoys throughout the year makes this sunny and historical bay a great spot for sailing.

This 4h sailing tour will take us along the bay of Cadiz on an elegant 12m sailboat from the sweet little marina of El Puerto de Santa María, to where we will drive from your accommodation.
You will be able to see from a unique perspective a coastline featuring gorgeous sandy beaches, small fishing towns and historical defensive constructions. Swimming will also be a most recommended option.

Learn more about this sailing tour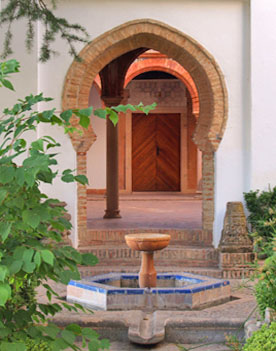 Ronda is probably the most romantic town in Andalusia. Its dramatic location on the edge of a deep gorge, its unique Hispanic-Muslim heritage and its grand historical constructions from the early Christian times make it one of the prettiest and also one of the most interesting places to visit in Andalusia.
This day trip will have a special focus on the Moorish charm of Ronda, which captivated the famous Romantic Travellers in their search for exotic beauty, authenticity and inspiration in the 19th century.
Gastronomy and wine will also be a highlight of this day trip. Ronda has a fascinating local wine scene as well as a wealth of fabulous tapas bars, that we will of course enjoy during our discovery journey.
Learn more about this day trip to Ronda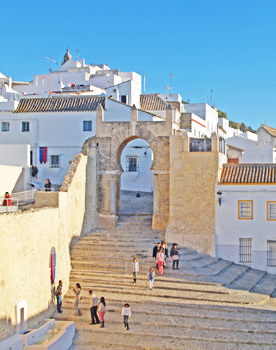 The quaint white villages or "pueblos blancos" are some of the prettiest places to visit in Southern Spain.
These cute, little towns are perched on enviable hilltop locations with panoramic long-distance views of fertile valleys and beautiful natural parks. Once strategic, these towns attracted many different cultures who also left in them an impressive footprint of the history of Andalusia.
This tour will take us to the villages of Medina Sidonia and Arcos de la Frontera. We will experience their pace, learn about their history, enjoy their combination of traditional architecture and grand historical constructions and taste their wonderful gastronomy.
Learn more about this day trip to the white villages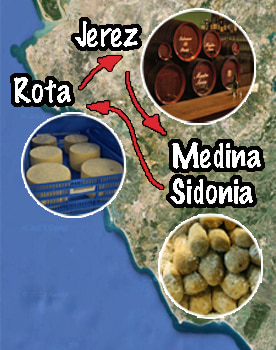 The province of Cadiz keeps various traditional food and wine producers in its different regions. This is a treat that we locals value immensely and that we love to share with our guests.
Visiting these produces in their workplaces allows not only to savour their local delicacies but also to discover the character of Andalusia and its ways to understand and respect food and wine.
During this tour we will visit and taste the wonders of three small traditional producers of the province of Cadiz: a local goat's cheese factory in Rota, a family owned Sherry bodega in Jerez and an ancient sweet shop in the whitewashed village of Medina Sidonia.