The Wonders of Cadiz

|

5-day itinerary
This 5-day itinerary of Cadiz has been designed to experience the fascinating history, millenary heritage, beautiful food and wine, whitewashed villages and unspoilt coastline of this rather unexplored region of Andalusia.
It is an ideal itinerary of Southern Spain for those travellers who prefer to keep one comfortable and strategically located base from where to take a series of convenient day trips.
Our base of choice for this itinerary of the province of Cadiz is the ancient whitewashed town of Medina-Sidonia.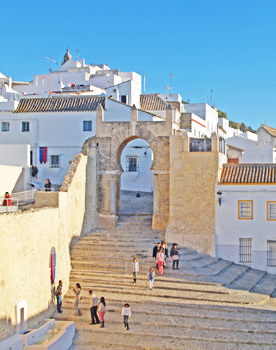 Located right in the middle of the province, Medina-Sidonia is a short and picturesque journey to our favorite destinations in Cadiz.
On the first day of the itinerary, your private driver will transfer you from your airport or station of arrival to Medina-Sidonia. Upon arrival and after checking into your accommodation, you will be given an introductory walking tour of the village.
Then, on the following 4 days, your personal local host and your dedicated driver will pick you up every morning to take you on a different discovery journey that will finish back at your accommodation.
During this Southern Spain itinerary, you will discover the colonial town of Cadiz, learn the secrets of Sherry wine and sample its many varieties in Jerez.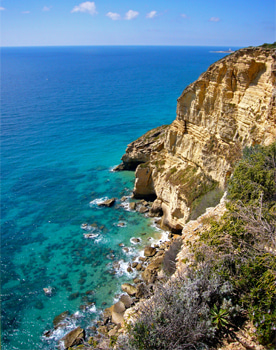 We will also take you to the quaint little village of Vejer de la Frontera and to see the most stunning coastal areas in the natural parks of Cape Trafalgar and the strait of Gibraltar.
After this coastal exploration, we will take you to the mountains to see the gorgeous whitewashed towns of Arcos de la Frontera, Grazalema and Zahara de la Sierra.
There where we will complete a program designed to unveil and get to know the wonders and diversity of a territory that remains local and undiscovered in the wild SouthWest of Spain.
This Cadiz itinerary can accommodate a group of between 2 and 8 people.
It includes private airport transfers from and to Malaga, Seville, Granada or Jerez airports, five nights accommodation in a boutique B&B or in a self catering house (suitable for a family or group of 8) and four different day trips from your accommodation with your own personal tour guide and a dedicated driver.