We are tour operator of the year in the European Luxury Travel Guide Awards 2017
Genuine Andalusia has been named Tour Operator of the Year 2017 in the European Luxury Travel Guide Awards 2017!
We are extremely excited with this thrilling news. We can't be thankful enough to all the voters who have thought of Genuine Andalusia for this award!
It was a surprise when the team of the Luxury Travel Guide got in touch with us. In their message they let us know that we were nominated as a potential winner in the 2017 Holiday and Tour Specialists Awards. This got us all excited because as it was the second consecutive year that we were nominated in these awards.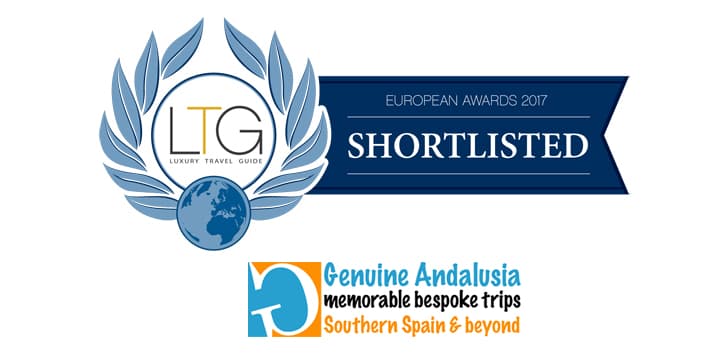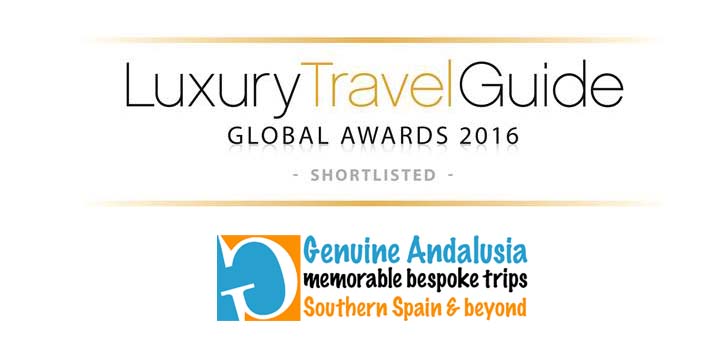 For the previous 12 months, the Luxury Travel Guide had been inviting subscribers, travel agencies,hotel guests and travel industry experts to vote on individuals and companies they feel were deserving of recognition. And we were one of those to them!
These awards recognize, celebrating and awarding excellence, all holiday and tour options. These options range from large tour operators to independent guides. Then, during the judging process, the panel considered the following areas:
Service Excellence
Local Knowledge
Online Visibility
Use of Technology
Marketing & Branding
Employee Satisfaction
Cultural Understanding
Diversity
Communication Skills
Disability Provisions
Imagine our burst of joy when we saw that Genuine Andalusia was named European Tour Operator of the Year in the Luxury Travel Guide Awards 2017!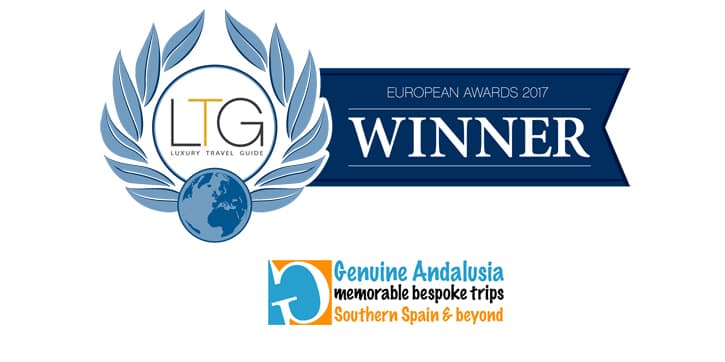 According to the Luxury Travel Guide team "The awards program selects winners based on their achievements and strengths in the travel industry. We received an overwhelming number of superb nominations this year and the judging panel had the unenviable task of selecting those firms, teams and individuals within each category most worthy of an award.
All winners of the 2017 Holiday & Tour Specialist Awards are subject to the same rigorous assessment criteria, carried out by our experienced in-house professionals as well as a number of celebrity guest judges. This ensures that only the most deserving teams, businesses and individuals walk away with one of these prestigious accolades.
All Luxury Travel Guide Award programs represent the pinnacle of achievement, championing the best in their respective fields".
We work very hard to design tailor made holidays focused on the concepts of comfort, beauty and authenticity. These bespoke vacations are based on the pillars of culture and heritage, food and wine, and outdoors and nature. So having this recognition encourages us enormously to keep providing authentic local experiences to connect our guests to the essence of our homeland.
We would like to conclude this post by saying a big THANKS to all our former guests. Thank you for choosing Genuine Andalusia for your travels through Southern Spain!
We are now working on some very special new tours and travel experiences. We very much look forward to welcoming new guests from all over the world in our homeland!
If you are thinking about coming to Andalusia and would like an awarded local tour operator to design your holiday and to accompany you in your travels, please don't hesitate to contact us. We are all ears and ideas!
Learn more about our customised Spain tours and bespoke vacations