Safe family adventure travel in Southern Spain after covid19
We are back with our Spain family adventure travel programs and holidays, after the coronavirus lockdown!
This has been thanks to our first post covid19-lockdown guests. A beautiful family for whom we designed a customised adventure family vacation in August 2020. An activity holiday filled with fun, kid-friendly outdoors experiences in the Southern Spanish nature.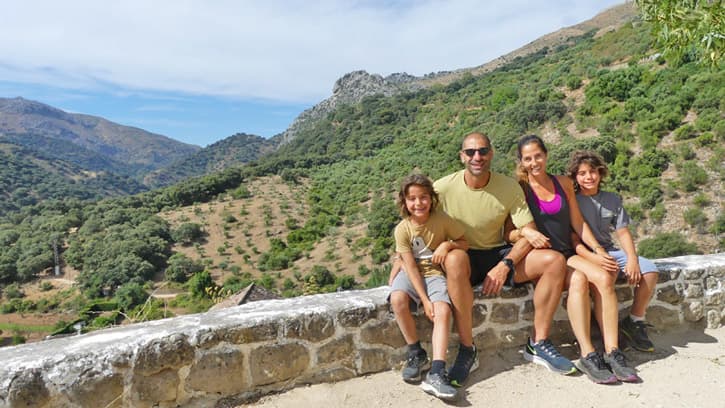 Learn all about it in this blog post and get some insights on what family adventure travel in Southern Spain is like after the pandemic lockdown.
Best accommodation options for post-covid19 family adventure travel in Southern Spain:
This family chose their accommodation very wisely. They stayed at the much-acclaimed Hacienda San Rafael. This hotel has beautiful stand-alone villas with private and semi-private swimming pools which are ideal for families with kids.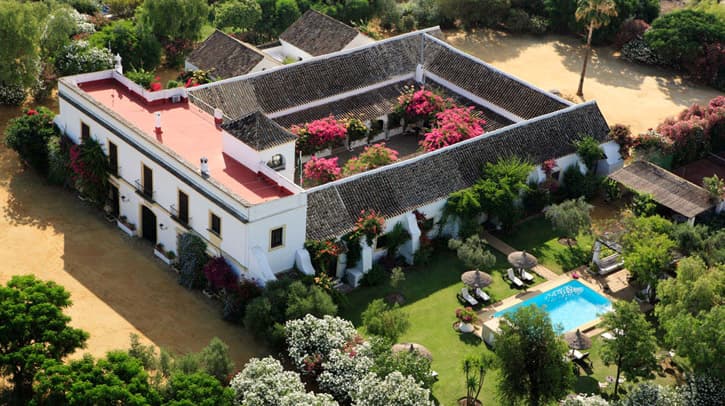 The property is located in the countryside between the cities of Seville and Jerez. This corner of Andalusia has excellent weather and gorgeous family-friendly cities like Cadiz, Seville and Jerez. Also it features many picturesque hilltop towns such as Ronda and Arcos de la Frontera and beautiful mountains and beaches. Because of this, it makes one of the best family vacation spots in Spain.
Recommended tours and adventures for post-covid19 family travel in Southern Spain:
We knew that this was a very active family with young kids and that they wanted to enjoy some fun outdoors activities together. This was fantastic news indeed as we instantly came up with great adventure ideas that were 100% compatible with all the precautions that the health authorities are recommending to take in the post-covid19 travel scenario.
Family cycling in the Southern Spanish countryside:
On the first day we took them on a cycle ride through the rolling hills and olive groves of the province of Cadiz. This is a gorgeous ride that we love to take ourselves with our friends and families. It is delightful as it is slightly downhill. Besides it offers beautiful panoramic views of the Southern Spanish countryside.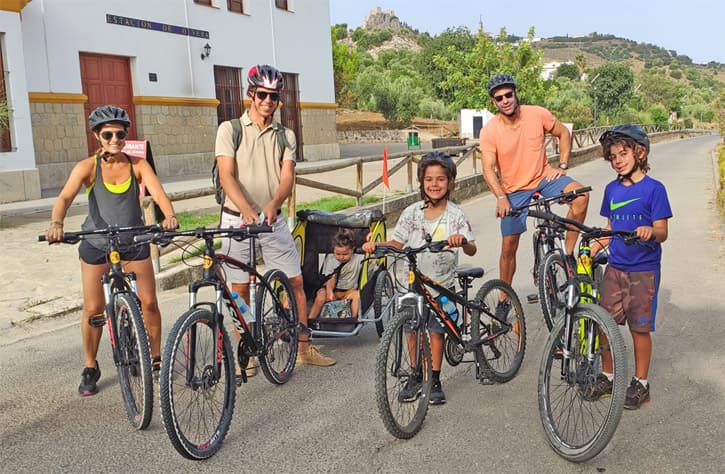 We managed bikes for everybody except for the youngest member of the family, for whom we got a nice and comfortable carriage. We all made a great team of cyclists and everybody had a lot of fun exploring the rural areas of Andalusia by bike.
Family rock climbing and wild swimming in Southern Spain:
On the second day the family adventure continued with a very special plan: rock climbing and… wild swimming! This time, the adventure took place in the mountains of the province of Málaga. These mountains area ideal for outdoors activities and they are an easy drive from the Hacienda San Rafael.
First we took our guests rock climbing and everybody proved to be an excellent climber!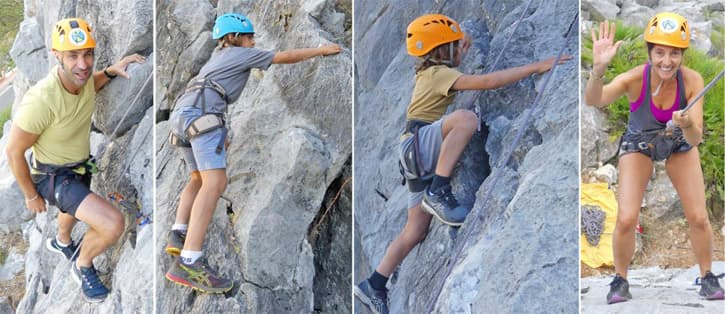 Fortunately we have Carlos in our team, who is an experienced climbing instructor and a great climber himself. Carlos took care of the family on the second day, along with his colleague Antonio. This resulted in extra help and assistance for the climb to be extra safe and fun for both kids and parents.
When the sun started to hit the wall where everybody was climbing, the temperatures started to rise. Then our guests started to feel like cooling off somewhere nice…
We had anticipated that so Carlos and Antonio took the family to a gorgeous river pool nearby with cold blue waters ideal for a refreshing dip!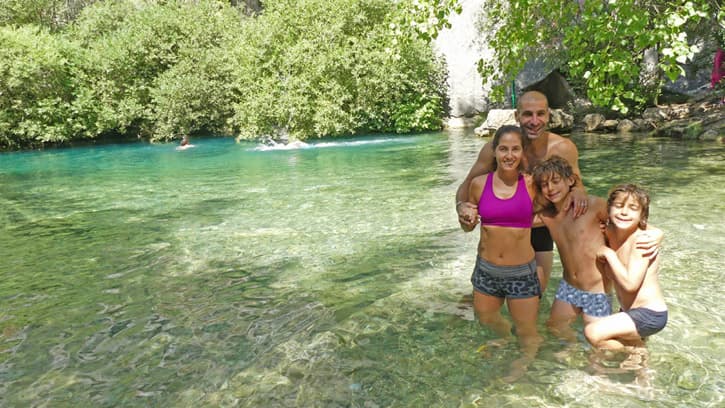 The swim in this gorgeous spot was the icing on the cake for this customised Southern Spain family holiday program. We designed it with much excitement and dedication for this lovely family.
Tour with local companies, help local communities! The positive impact of post-covid19 family vacations in Spain.
We will always be immensely grateful to this family for being such kind, warm, interactive, fun, thankful and generous guests. Besides, we expressed our most sincere gratitude to them because with these tours, they contributed to the local economy of Southern Spain which has been very badly impacted by the covid19.
If you are thinking about traveling to Spain once you are ready, don't hesitate to contact us. We'll be most happy to assist you with any family travel planning services you may need for Spain. We are a fully licensed and fully insured incoming travel agency based in Southern Spain with a strong commitment to provide some of the best Spain holidays for families.

About the author
Iván Ricoy is a travel agent for Spain trips specialised in the Southern region of Andalusia.