Our collection of private Andalusia walking tours
We have designed these private Andalusia walking tours for those travellers arriving to Seville, Cadiz or Jerez by themselves and who would like to have a warm, educated and passionate local host to make the most of their time there.

Along these guided walking tours, we tell the story of each city by connecting its history and meaningful spots to its present local dynamics and particular character. Meaningful encounters with local people and food and wine stops are also very present in these private walking tours of Andalusia.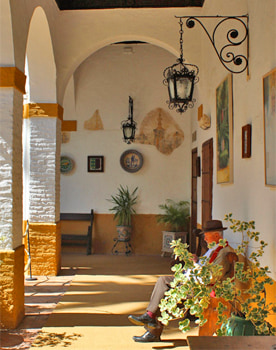 Getting under the skin of Seville is the only way to discover its best kept secrets and to learn about its iconic traditions and intriguing cultural aspects.
With this tour we will explore and learn about the character, history, architecture and local everyday life of 4 different quarters in the old town. This will offer us an ideal opportunity to to get a wide perspective of the city and its inhabitants.
Secret landmarks, artisan workshops, hidden courtyards, meaningful encounters with the local community and cosy and quirky tapas bars will be the highlights of this walking tour. Along the journey we will uncover what life in Seville is like and learn about how this connects to the history of the city.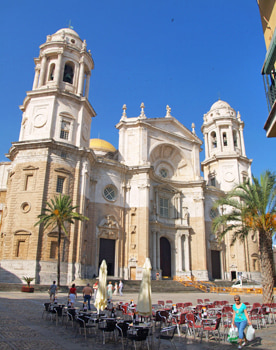 Founded by the Phoenicians 3000 years ago, Cádiz is known for being one of the oldest cities in the world.
This rather unexplored yet stunning Southern Spanish capital has also a thrilling history and unique colonial architecture. This is a result of its strategic coastal location, which has made it an ideal base for maritime trade throughout history.
The commercial activity of Cadiz boomed in the 18th century, when the city held the monopoly of all trade with the Americas, formerly established in Seville.
With this tour we will enjoy the fascinating history and magnificence of those years, while we also experience the vibrancy, joy and great gastronomy of the city.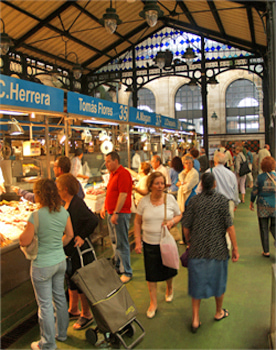 Jerez has one of the most interesting food and wine scenes in Southern Spain.
Getting to know the city through its food and wine spots allows not only for the enjoyment of its many culinary treats but also to understand its dynamics, social fabric, history and evolution.
Along this walking tour we will take a few stops to immerse ourselves into the local culture of Jerez through its food and wine. We will enjoy a typical Andalusian breakfast, learn about Sherry in an artisanal winery and enjoy a great selection of tapas in different bars and taverns. This will offer us an ideal opportunity to learn about the local art of pairing food and Sherry.