Traditional Red Tuna fishing in Barbate, Spain: La Almadraba
We recently visited La Almadraba in Barbate, Cadiz (Southern Spain) and witnessed the spectacular "levantá". This is the orchestrated action of raising the fishing traps in order to retrieve the wild Red Tuna onto the fishing boats.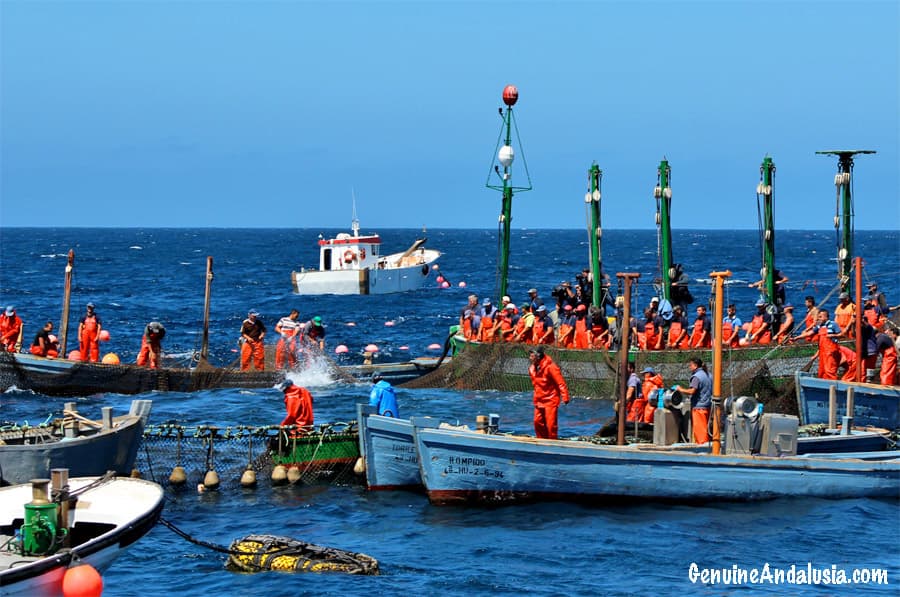 La Almadraba is a large and complex labyrinth of fishing nets, designed to catch Red Tuna in their Spring migrations from the North Sea towards the Mediterranean.
This ancient Red Tuna fishing technique is in full swing along the Altantic coast of Cadiz province, Spain.
Every Spring 4 Almadrabas are rigged off the coast of the fishing towns of Barbate, Conil, Tarifa and Zahara. It is right there where the Southernmost part of continental Europe and the Northernmost part of Africa form a perfect geographical funnel, commonly known as the strait of Gibraltar.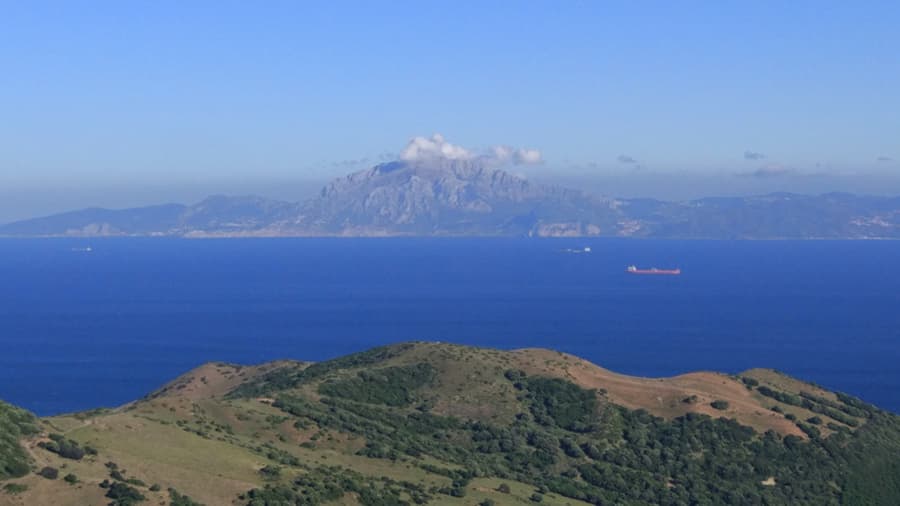 This funnel lines-up the tuna shoals into a marine migratory corridor, making it easy to intercept them by means of the Almadrabas. The mouth of an Almadraba leads the intercepted Red Tuna into a final part, called "el copo", where there's no way out. Then, once enough tuna have reached "el copo", it's time to fish them out by raising this trap. This action is known as "la levantá".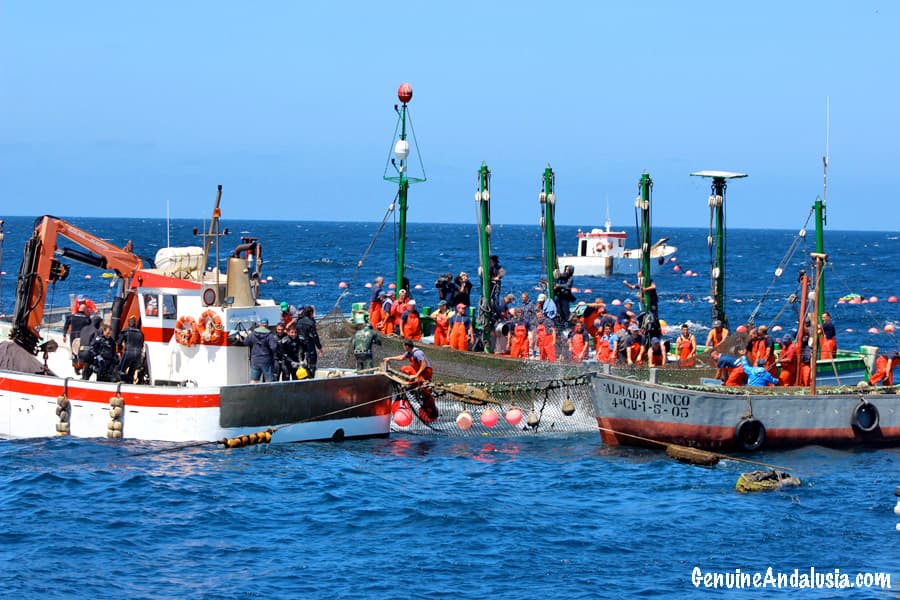 The nets are then pulled up manually until the trap has little depth. At this point, some very skilled men jump into the trap and start tying the tails of the living Red Tuna with a rope. When enough Red Tuna have been tied up, the other end of the rope is pulled by a small crane, installed on the deck of a boat.
Once the Red Tuna hit the deck, they are sacrificed almost instantly by skilled fishermen and in a manner that minimizes any suffering caused to the animals.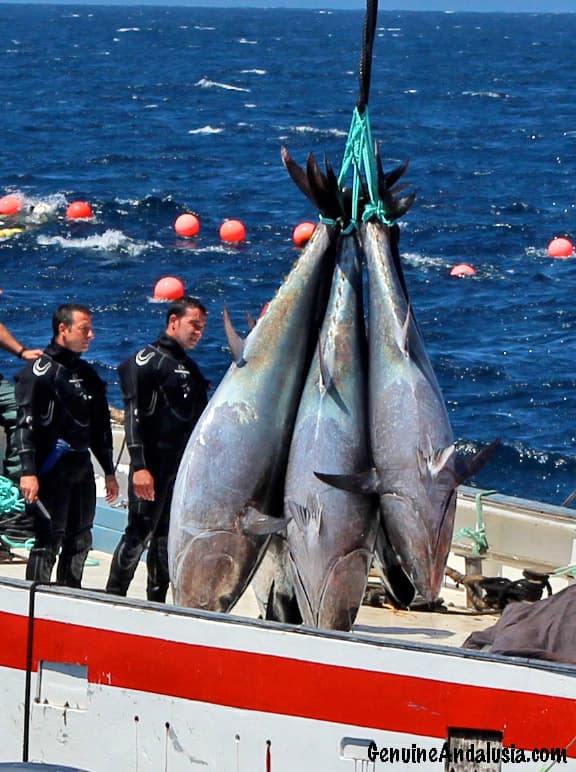 Once the copo of the Almadraba is empty, all the Red Tuna are taken to the fishing port of Barbate.
in Barbate, the Red Tuna caught in the Almadraba are received for registry first to later be sold to local restaurants and fishmonger's.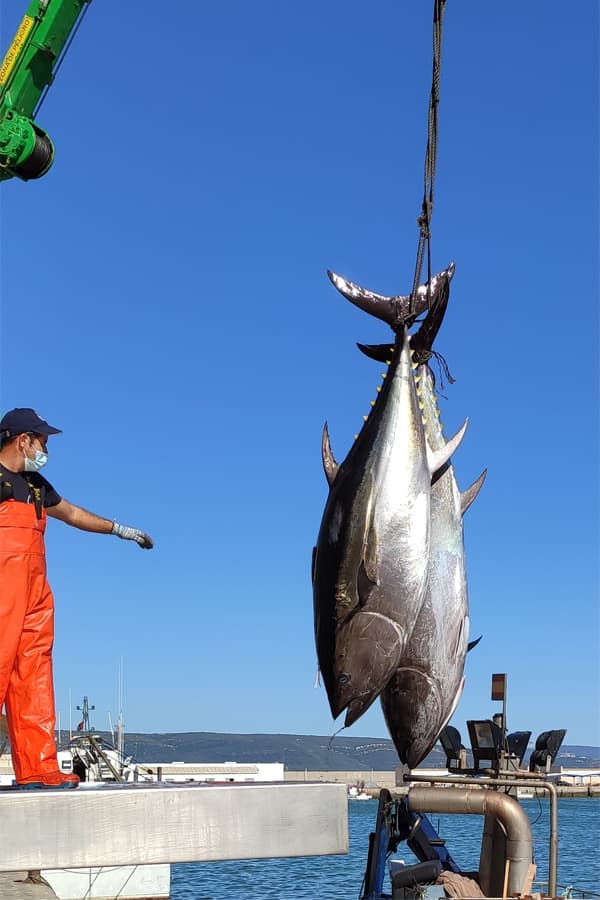 This generates great excitement amongst Red Tuna lovers in Cadiz as it is a very seasonal and limited treat they look forward to all year round.
Red Tuna festivals are also a real treat that Cadiz province offers in Spring both to local foodies and to tuna enthusiasts from the rest of Spain and abroad.
These tuna festivals take place in late Spring in the 4 fishing towns where Almadrabas are: Barbate, Conil, Tarifa and Zahara. In these tuna festivals, talented local chefs prepare different, delicious recipes using fresh Red Tuna caught in the Almadrabas.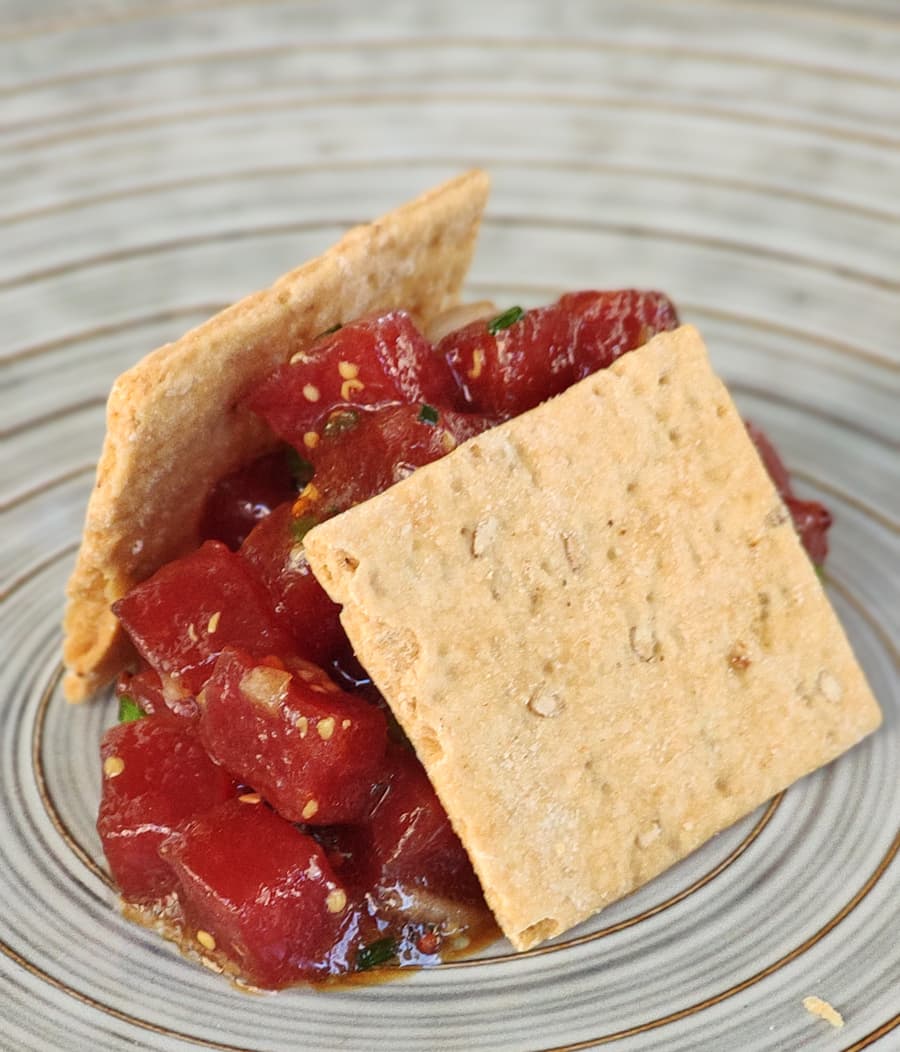 Sherry wines play a very important role in these Tuna festivals too as they make simply exquisite pairings.
If you are a lover of Red tuna, wine and food festivals, you are in for a treat with a trip to Cadiz, Southern Spain in late Spring! We are a Cadiz Destination Specialist and can help you plan a memorable vacation to Southern Spain.