Cadiz, Spain: "Much ART"
There's something special about the province of Cadiz, in Southern Spain, that has taken the concept of Art to a whole new level.
In Cadiz, "Art" is not only the expression or application of human creativity but also a way to cope with and solve things.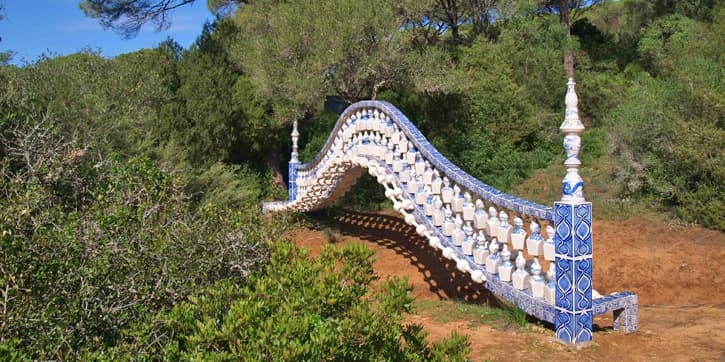 In Cadiz, "Art" is a genuine charm to enchant, move and make people smile. "Art" is the ability to keep an optimistic outlook on life, to laugh at oneself and to give things the importance they deserve.
"Art" is a gift from nature in Cadiz. When someone has "Art" in Cadiz, they are talented, bright and elegant in a unique way.
In Cadiz, someone with "mucho Arte" (a lot of Art) will get to jump the line in a shop, making the people in the queue excuse them without hesitation. A student with "Art" will manage to write a very convincing exam without knowing much about the subject. A friend with "Art" will show you how to forget about your worries and end up laughing at them. A colleague with "Art" will reduce the anger of a boss to a far more relaxed mood in no time…
The province of Cadiz is filled with people with "Art". This "Art" is in the air and it is very easy to notice. You only have to observe people for a while and "el Arte" (the Art) will show up at some point.
In Cadiz, the main meaning of Art tends to be the one we have just described and the conventional meaning people know everywhere else, is often a secondary one.
However, this hasn't stopped the production, collection and exhibition of amazing pieces of Art in the province of Cadiz throughout history.
Cadiz has always been a land of inspiration for many artists of remarkable talent.
Some of them were born in the city and got the local inspiration at an early stage. Others came to Cadiz at a later stage and found a source of inspiration in the city. A great local artist from the late 19th and early 20th centuries was Felipe Abarzuza.
Moved by the light, the people and the colours of his homeland, Felipe Abarzuza started painting as a child. Later, he continued studying in Madrid, where he was taught by Joaquín Sorolla. There he improved his treatment of colour and light. This became present in many of his paintings like "La Buganvilla". This is a cheerful piece that visitors can see in the Reina Sofia art center in Cadiz city.
Felipe Abarzuza also decorated the ceilings of several unique buildings in Cadiz old town. The chapel in the women's hospital, the Falla Theater and the Café Royalty are amongst them. His works are visible and in very good condition in each of these location.
The wealth that the city of Cadiz accumulated during the 18th century thanks to virtually holding the monopoly of all trade with America, allowed for the most important artists of that time to be commissioned for several art projects in the city. This was the case of Francisco de Goya, who decorated part of the oratory of the holy Cave, which we can admire today.
Cadiz has some great art museums, art galleries and contemporary art centers.
The city museum treasures magnificent pieces of art. Many of them were previously in religious buildings, like some astonishing 17th century paintings by Zurbaran.
These representations of Carthusian Monks originally decorated the Charterhouse of Santa María de la Defensión, just outside Jerez. This architecture gem is one of the most stunning constructions in the Sherry capital.
In Cadiz we can also find one of the most amazing private art collections in Andalusia and in the whole of Spain.
It is hidden inside Bodegas Tradicion, a lovely Sherry winery in the former Muslim Medina of Jerez. If art and wine are your thing, this place is a must. Its impressive collection of paintings by Murillo, Francisco de Zurbaran, El Greco, Joaquin Sorolla and Francisco de Goya among many others, will leave you speechless.
Also, in their sacristy, where you can taste their heavenly Very Old Rare Sherries and Brandies, you can see some ceramics painted by Pablo Picasso. We strongly recommend the experience of enjoying the combination of the finest Spanish Art and Sherry in Bodegas Tradicion.
Contemporary Art Pieces also have some privileged locations in the province of Cadiz.
The space for contemporary creation (ECCO) in Cadiz capital city is a wonderful art spot. There we can see a series of large-format paintings by one of the most representative art-collectives of the Spanish eighties: Costus.
Costus was a creative couple formed in Cadiz by Enrique Naya and Juan Carrero. This series was painted after the couple moved together to Madrid and it is a fantastic representation of the art that emerged in the capital during a key period of political transition in Spain.
However, the most special contemporary art gallery in the province of Cadiz is hidden away from the aforementioned cities. Tucked in a magical forest near Vejer de la Frontera, Montenmedio Contemporary Art Foundation (NMAC) has a unique collection of sculptures and art installations scattered among the trees.
Walking through this quiet art forest in search of its hidden sculptures is a beautiful experience that connects art and nature in a unique way. Montenmedio Contemporary Art Foundation has, among many other pieces, a pavilion by James Turrell. In this majestic construction architecture, sculpture, space and the magic light of the province of Cadiz create a unique sensory experience.
We love art and architecture and are passionate about the many great pieces that can be found in our homeland. Both art and architecture play a very important role in our culture tours of Southern Spain.