Our collection of Culture and Lifestyle tours of Andalusia
The long and colorful history of Southern Spain has left an important footprint on Andalusian people's lifestyles and customs as well as on towns architecture and urban planning.

This combination of Culture and Lifestyle is one of the three pillars of Genuine Andalusia and it's present in all of our private tours of Southern Spain. However, it plays the most important role in the following ones, where the corresponding covid-19 protocols have been implemented.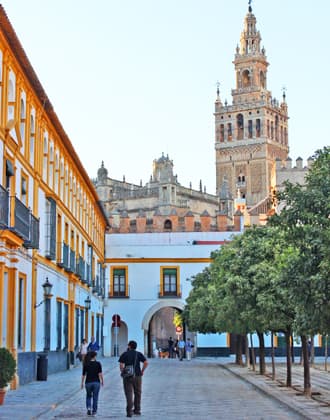 Seville has three UNESCO World Heritage Sites. These are its Cathedral, the Royal Palace or Alcazar and the Archive of the Indies.
This 3,5h walking tour will allow you to learn the fascinating history and architecture of the city, while you visit all three with a personable, kind and fully licensed guide.
The tour will give you a great insight on the different cultures that populated the city throughout the centuries and on the unique footprint they left in the colorful metropolis that Seville is today. This will make a great introduction to the city and will enhance your stay as it will add context, depth, understanding and meaning to it.
Learn more about this walking tour of Seville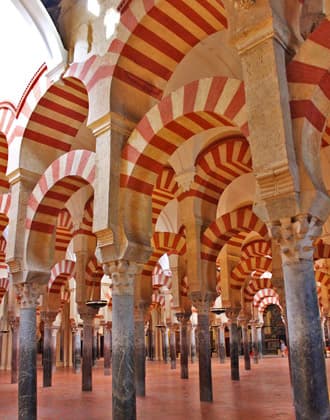 Cordoba is one of the most fascinating cities to visit in Southern Spain due to its extraordinary history and heritage. Treasuring an amazing legacy from its Roman origins, Cordoba also has a medieval Jewish quarter, once home to a thriving Sephardic community, as well as probably the most thought-provoking landmark in Spain: the great Mosque-Cathedral.
This private 3 hour walking tour of Cordoba will uncover the thrilling history and architecture of the city, allowing you and your travel party to understand how it became one of the most prosperous cities in the world during the middle ages, when it was inhabited by Jews, Muslims and Christians.
Learn more about this Cordoba walking tour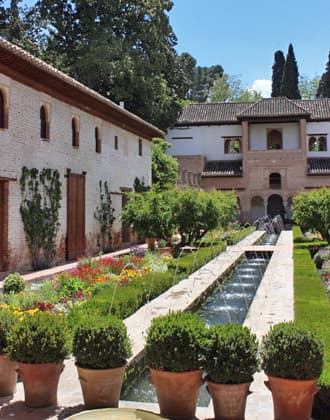 The Alhambra is the most exquisite example of Hispanic-Muslim architecture and it is an absolute must in every culture trip to Spain, along with the evocative gardens of El Generalife. The Alhambra was the palatial city where the last Hispanic-Muslim lived together with their court, their armies and some selected artisans. El Generalife was the sultans' Summer residence: a place designed to relax and take a rest from the hustle and bustle of life in the Alhambra.
Our private tour of Granada Alhambra and Generalife will take you to visit all sections of these two UNESCO World Heritage Sites with a knowledgeable, personable and fully licensed guide just for you and your travel party.
Learn more about this Granada walking tour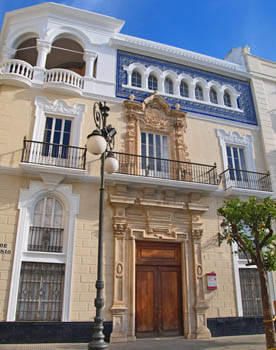 The city of Cadiz held the monopoly of all trade with the New World from 1717 until 1777. This resulted in the arrival of many wealthy merchants from different parts of the world, who settled down in the city.
This new bourgeoisie commissioned the best architects of that time to erect magnificent colonial mansions that are living evidences of the glorious past of the city.
With this day trip to Cadiz we will enjoy the fascinating history, architecture, refinement, openness and grandeur of those years. We will also venture into some unique buildings to discover the city's best kept art and architecture secrets and take you to enjoy its fabulous gastronomy.
Learn more about this day trip to Cadiz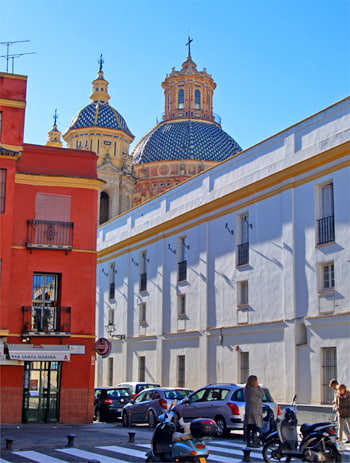 Most visitors to Seville tend to stay only within the section where its World Heritage Sites are and this often leaves them with a rather limited impression of the city's character and uniqueness.
With this tour we will focus on the sections of the old town where Sevillanos actually live and enjoy their hectic social life. There we will visit some selected sites that are representative of the city's most glorious past and meet some friendly locals to learn about their lifestyles and outlook on life. This will help us to understand the city's present and unique character.
Tapas and wine will also be a highlight of our Seville discovery journey, as a most important part of the local action takes place in tapas bars and genuine taverns!
Learn more about this day trip to Seville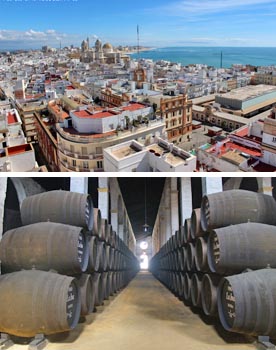 Cadiz and Jerez are two cities rarely included in people's itineraries of Southern Spain. Because of this these two Andalusian gems remain undiscovered, pure and genuine.

This tour is a real immersion into the history, architecture, lifestyle, gastronomy and wine of Andalusia.
We will travel to Jerez first, home of probably the most underrated yet exquisite wine in the world: Sherry! There we will enjoy a Sherry tasting and learn the art of pairing this wine with food. Then we will take you to Cadiz to learn about its foundation by the Phoenicians 3000 years ago and about its glorious colonial past.
Learn more about this combo day trip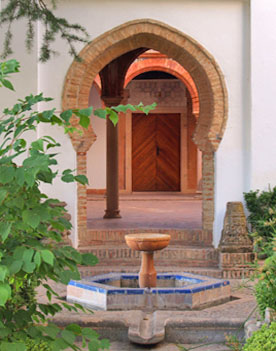 Ronda is probably the most romantic town in Andalusia. Its dramatic location on the edge of a deep gorge, its unique Hispanic-Muslim heritage and its grand historical constructions from the early Christian times make it one of the prettiest and also one of the most interesting places to visit in Andalusia.
This day trip will have a special focus on the Moorish charm of Ronda, which captivated the famous Romantic Travellers in their search for exotic beauty, authenticity and inspiration in the 19th century.
Gastronomy and wine will also be a highlight of this day trip. Ronda has a fascinating local wine scene as well as a wealth of fabulous tapas bars, that we will of course enjoy during our discovery journey.
Learn more about this day trip to Ronda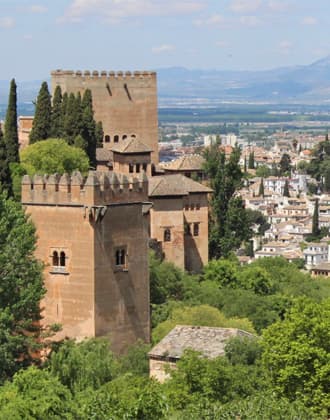 A day trip to Granada should be a must in every trip to Spain. The city has an extraordinary Hispanic-Muslim legacy, three UNESCO World Heritage Sites, a fabulous tapas scene and some of the most evocative gardens and views that Andalusia has to offer.
Seville, Malaga, Cordoba and Marbella make excellent departure points for a day trip to Granada and we offer one-day excursions from all of them.
All these day trips to Granada include a private tour of the Alhambra and Generalife with a knowledgeable and personable fully licensed guide, lunch at leisure and some free time to explore the city further and/or do some shopping before returning to your base.
Learn more about this Alhambra and Granada day trip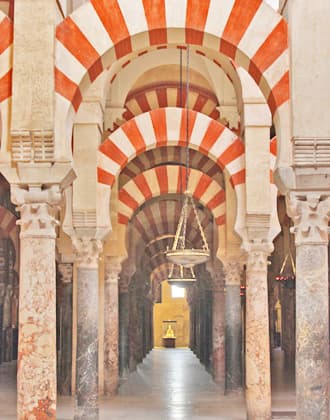 The city of Cordoba is only 140km (one way) away from Seville. Therefore a Seville to Cordoba day trip is an easy, convenient and very enjoyable plan for those travellers staying in Seville, who want to discover Cordoba in one day.

Seville and Cordoba are very well connected by both road and railway. So we offer our guests the possibility to take this trip with a private driver or using the high-speed train. Then, once in Cordoba, you will be welcomed by a private guide to start a discovery journey of the fascinating history and architecture of the city. This will include the Jewish quarter and the Great Mosque Cathedral, which is probably the most thought-provoking landmark in Spain.
Learn more about this Seville to Cordoba day trip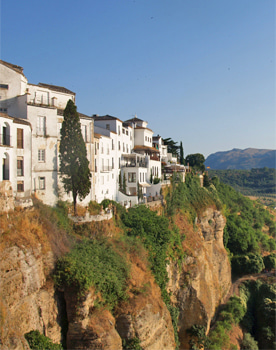 Back in the 19th century, Europe saw a generation of Romantic Travellers who visited Southern Spain to learn about the links between its history, people's lifestyles and their environment.
This 9 day itinerary has been designed for those travellers wishing to see and feel Andalusia like the Romantic travellers did in the 19th century.
It aims to show from a local perspective how the different cultures that have lived in Southern Spain throughout history have shaped its unique architecture, healthy Mediterranean gastronomy, ancient industries, breath-taking landscapes and living traditions.
Learn more about this extended tour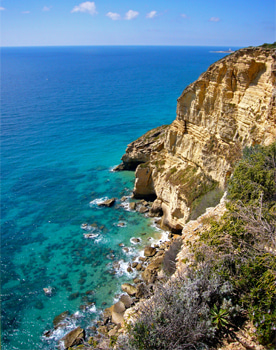 Cadiz province is an extraordinarily diverse territory which has a lot to offer to those travellers with a thirst for history, culture, architecture, nature, wine and culinary discoveries.
This 4-day tour has been designed to discover and experience the wonders of this rather unknown part of Southernmost continental Spain.
Bathed by both the Atlantic Ocean and the Mediterranean Sea and facing directly onto the African continent, the province of Cadiz treasures miles of beautiful unspoilt coastline, millenary heritage, unique colonial towns, beautiful food and wine and sleepy, quaint hilltop villages.
Learn more about this extended tour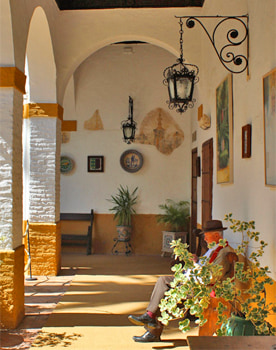 Getting under the skin of Seville is the only way to discover its best kept secrets and to learn about its iconic traditions and intriguing cultural aspects.
With this walking tour of Seville old town, we will explore and learn about the character, history, architecture and local everyday life of 4 different quarters in the city in order to get a wide perspective of the city and its inhabitants.
Secret landmarks, artisan shops, hidden courtyards, meaningful encounters with the local community and cosy and quirky tapas bars will be the highlights of this walking tour aimed at uncovering what life in Seville is like and its connections to the history of the city.
Learn more about this Seville walking tour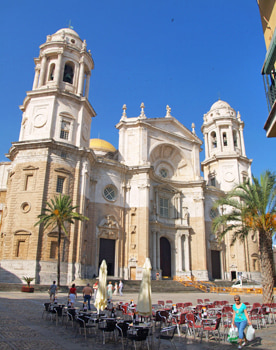 Founded by the Phoenicians 3000 years ago, Cádiz is known for being one of the oldest cities in the world.
This rather unexplored yet stunning Southern Spanish capital has also a thrilling history and unique colonial architecture. This is a result of its strategic coastal location, which has made it an ideal base for maritime trade throughout history.
The commercial activity of Cadiz boomed in the 18th century, when the city held the monopoly of all trade with the Americas, formerly established in Seville.
With this tour we will enjoy the fascinating history and magnificence of those years, while we also experience the vibrancy, joy and great gastronomy of the city.