Our collection of Outdoors and Nature tours of Andalusia
Southern Spain has a gorgeous climate and some of the prettiest natural parks in Spain, both on the coast and in the mountains. This allows for great outdoors and nature tours of Andalusia such as scenic hikes, wanders through small villages and sailing trips.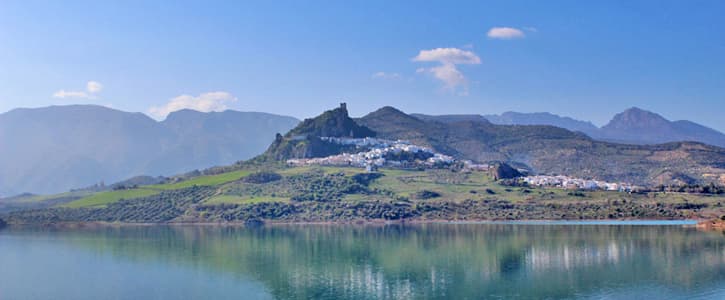 We love venturing into nature and rural areas with our guests to share with them the Southern Spanish beauty and wealth of culture that is hidden away from the cities. These are the tours and experiences of Southern Spain that we have designed for the outdoors and nature lovers.
The corresponding covid-19 protocols have been implemented in each of these tours.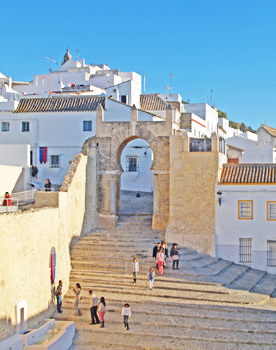 The quaint white villages or "pueblos blancos" are some of the prettiest places to visit in Southern Spain.
These cute, little towns are perched on enviable hilltop locations with panoramic long-distance views of fertile valleys and beautiful natural parks. Once strategic, these towns attracted many different cultures who also left in them an impressive footprint of the history of Andalusia.
This tour will take us to the villages of Medina Sidonia and Arcos de la Frontera. We will experience their pace, learn about their history, enjoy their combination of traditional architecture and grand historical constructions and taste their wonderful gastronomy.
Learn more about this day trip to the white villages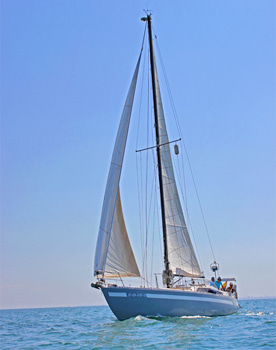 The waters of the bay of Cádiz are naturally sheltered despite facing directly into the greatness of the Atlantic Ocean. This combined with the fabulous weather that this part of Andalusia enjoys throughout the year makes this sunny and historical bay a great spot for sailing.

This 4h sailing tour will take us along the bay of Cadiz on an elegant 12m sailboat from the sweet little marina of El Puerto de Santa María, to where we will drive from your accommodation.
You will be able to see from a unique perspective a coastline featuring gorgeous sandy beaches, small fishing towns and historical defensive constructions. Swimming will also be a most recommended option.

Learn more about this sailing tour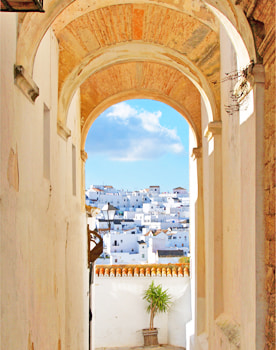 Vejer de la Frontera is a privileged whitewashed village with a beautifully preserved Moorish footprint and a fabulous hilltop location near a gorgeous stretch of unspoilt coastline: Cape Trafalgar.
This spectacular coastal area saw a worldwide famous naval battle in 1805. This battle took the Cape's name all the way from Southern Spain to the most popular square in London but left the gorgeous nature, ancient fishing traditions and wonderful gastronomy of the area intact.
This tour will take us to enjoy the unique charm of Vejer and the natural beauty and excellent gastronomy of Cape Trafalgar.
Learn more about this day trip to Vejer and Cape Trafalgar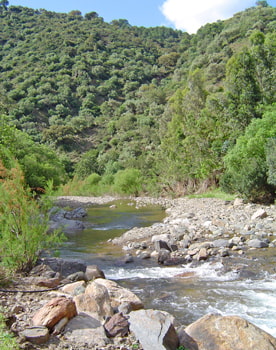 Located between Ronda and the Mediterranean sea, the Genal valley is one of the greatest examples of the beauty of the Andalusian outdoors.
Spotted with tiny whitewashed villages, this sleepy valley has gorgeous rivers of crystal-clear waters running through it as well as vast forests of chestnut, cork and pine trees, making it ideal for hiking. Small wineries, little farms and fertile crops taken care of by friendly locals also populate the hillsides and river banks of this self-sufficient, lost magical valley.

This three-day tour will allow us to enjoy the natural wonders of the Genal Valley and the fabulous food and wine it treasures.