Our collection of Andalusia Food and Wine tours
Food and Wine play a most important role in our private tours of Southern Spain. We love to celebrate and share with our guests the joy of a good, healthy meal in private homes, in our favourite genuine tapas bars and in selected restaurants. It's in these places where the Mediterranean way of life is especially present.

We also love to cook with local produce and to support our culinary traditions and our regional food and wine producers. This has led us to craft the following Andalusia food and wine tours and experiences, where the corresponding covid-19 protocols have been implemented.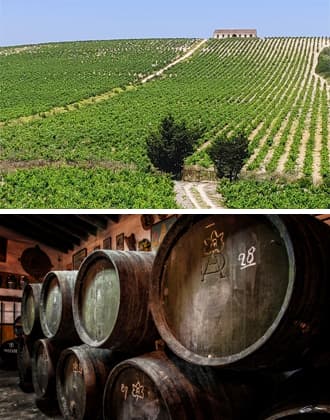 Carefully curated and hosted by a certified Sherry Educator, our sherry triangle tour is a real immersion into the towns of Jerez de la Frontera, El Puerto de Santa Maria and Sanlucar de Barrameda, through their best sherries, sherry bodegas and sherry winemakers.
Sherry and food make a perfect combo so this 3-day extended tour is also aimed to learn, understand and enjoy the art of pairing food and sherry, through wonderful pairing lunches cooked and served in unique locations. Private visits to vineyards, family owned-bodegas, barrel-proof tastings and wonderful local hosts will make you gain a deep understanding of one of the most underrated yet exquisite wines in the world.
Learn more about this Sherry discovery journey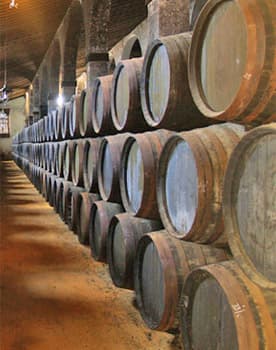 Sherry became the most fashionable drink in the world in the 18th and 19th centuries. Today, however, this extraordinary Southern Spanish fortified white wine remains unknown to most wine lovers.
This tour is aimed to learn about the production and enjoyment of Sherry and to understand how the Sherry industry shaped the only area in the world where it can be produced: Jerez.
We will visit a vineyard to learn the particularities of the soil, the climate and the grapes that make Sherry so unique. After that, we will do some tastings in an artisanal Sherry bodega to top up our day by learning and enjoying the art of pairing Sherry with food.

Learn more about this Sherry day trip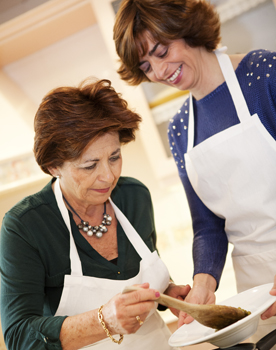 The gorgeous climate, fertile land and hard work of the people of Andalusia bring a wealth of fabulous local produce to its local markets everyday. Once in kitchens, these ingredients are carefully cooked following a wide variety of regional recipes. This results in delicious homemade meals that taste like wisdom, love and tradition.
Preparing, eating and sharing good food around a table is one of the pillars of Spanish culture. It brings people together and makes every day a celebration.
During this workshop we will experience the joy of shopping, wine tasting, cooking and eating locally in Southern Spain.

Learn more about this culinary day trip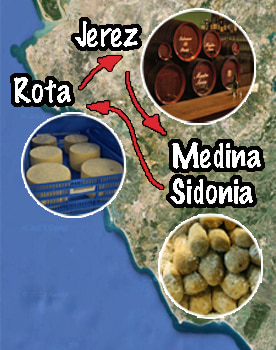 The province of Cadiz keeps various traditional food and wine producers in its different regions. This is a treat that we locals value immensely and that we love to share with our guests.
Visiting these produces in their workplaces allows not only to savour their local delicacies but also to discover the character of Andalusia and its ways to understand and respect food and wine.
During this tour we will visit and taste the wonders of three small traditional producers of the province of Cadiz: a local goat's cheese factory in Rota, a family owned Sherry bodega in Jerez and an ancient sweet shop in the whitewashed village of Medina Sidonia.
Learn more about this foodie day trip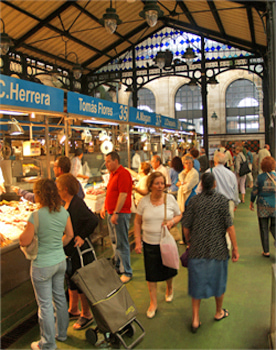 Jerez has one of the most interesting food and wine scenes in Southern Spain.
Getting to know the city through its food and wine spots allows not only for the enjoyment of its many culinary treats but also to understand its dynamics, social fabric, history and evolution.
Along this walking tour we will take a few stops to immerse ourselves into the local culture of Jerez through its food and wine. We will enjoy a typical Andalusian breakfast, learn about Sherry in an artisanal winery and enjoy a great selection of tapas in different bars and taverns. This will offer us an ideal opportunity to learn about the local art of pairing food and Sherry.
Learn more about this Jerez walking tour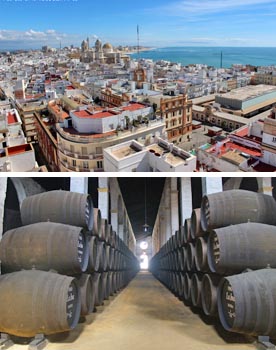 The cities of Cadiz and Jerez are rarely included in people's itineraries of Southern Spain. Because of this these two Andalusian gems remain undiscovered, pure and genuine.

This tour is a real immersion into the gastronomy, wine, culture and history of Andalusia.
We will travel to Jerez first, home of probably the most underrated yet exquisite wine in the world: Sherry! There we will enjoy a Sherry tasting and learn the art of pairing this wine with food.
Then we will take you to Cadiz to learn about its foundation by the Phoenicians 3000 years ago and about its glorious colonial past.