Linares de la Sierra: a gem of a village in Southern Spain
Like most Andalusian White Villages, Linares de la Sierra has something unique that its inhabitants are most proud of. In this post, we'll describe what's unique to this beautiful Southern Spanish town.
The charm of Linares de la Sierra starts with its gorgeous surrounding nature and with the lovely landscapes that it offers. This combined with its quaint architecture and picturesque urban structure, makes it a delightful place to visit in Andalusia.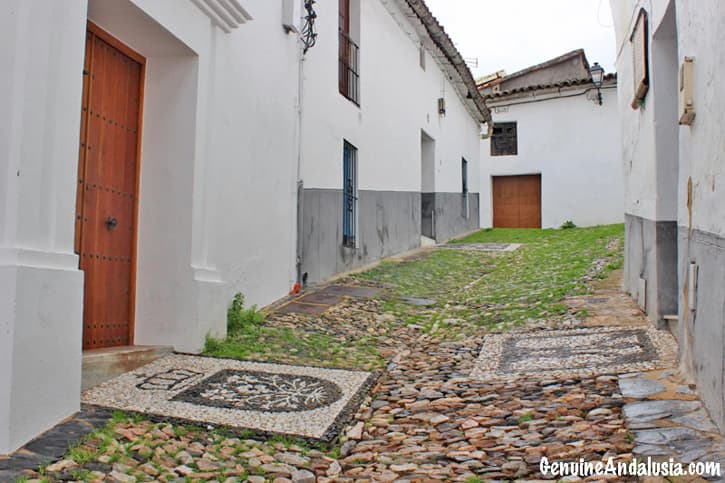 The windy and steep streets of Linares de la Sierra allow the visitor to discover many aspects related to the lifestyle of its past and present inhabitants.
We only have to relax, keep our eyes open and observe the curious local features. They seem to be there to tell us something…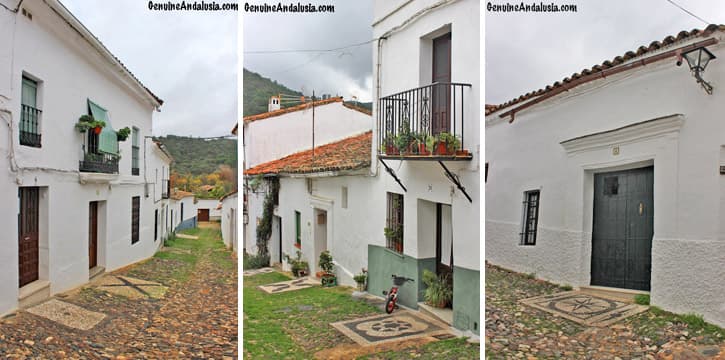 Amongst them, one that stands out particularly is the decorated floors just outside the entrances to the local houses.
These traditional architecture manifestations are called "llanos" (flat patches) and they are directly related to the customs of many Andalusian towns and villages.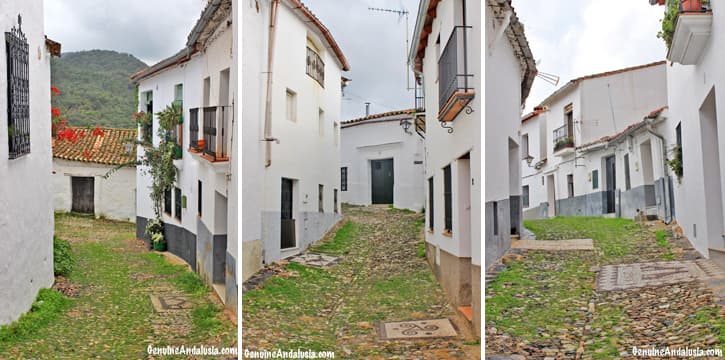 As you may have seen, the streets of Linares de la Sierra are very steep and uneven. So this would make it very difficult to safely place a chair or two just outside your front door. This is a very common habit in Andalusia because people conceive these spaces as part of their houses.
These "llanos" (flat patches) make an ideal surface to enjoy this Southern Spanish habit. Besides, they feature very pretty bi-color patterns designed by each local household.
This practical and beautiful element of the traditional architecture of Linares de la Sierra is still very popular and it keeps a stable demand of stone artisans in the area.
We love how this living custom preserves a beautiful element of the architecture of the village as well as the associated artisan work.
In Genuine Andalusia, we love the wealth of local customs that Southern Spain has to offer as well as the stories behind its traditional architecture.
The Andalusian White Villages are filled with examples of this and we love to share them with our guests during our day trip to the White Villages of Cadiz.
Linares de la Sierra also makes an ideal day trip from Seville.
It is near other beautiful villages such as Aracena, Cortegana and Almonaster la Real, which are also worth visiting.
A highlight of this corner of Southern Spain on top of its beautiful nature and quaint little villages is its gastronomy, based on Iberian pork, wild mushrooms and chestnuts!. A great restaurant to enjoy the wonderful food of the area is Arrieros.
If you would like a Southern Spain Destination Specialist to plan a great day trip to this area for you and your travel party, we are here to help.