Planning a trip to Spain: using a travel advisor vs. self plan
If you are thinking of planning a trip to Spain, you are in the right place, because in  this article we share some useful insights both on planning your trip to Spain yourself and on using a Spain travel advisor instead (which can be one near you or one actually based in Spain).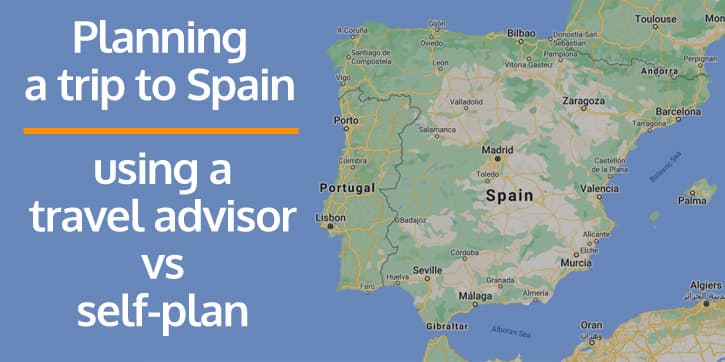 We believe that each traveller is different. Therefore there is not a universal answer to the question of what the right way is to plan the best trip to Spain.
For us, it is simply a matter of value and different travelers give value to different things.
For example, some people will give great value to the enjoyment they'll get from planning their trip to Spain themselves. On the contrary, others will give more value to the time they'll save by using a Spain travel advisor. Likewise, some travelers will find value in the joy of feeling useful to their travel companions by doing the necessary Spain trip planning for them. However, others will find more value in the peace of mind and travel experience upgrade they know the right Spain vacation planner will add to their trip.
Now you may be wondering: what do I personally give more value to when I travel? How does this apply to the trip to Spain I am planning to take?. This question may have caught you by surprise but don't worry. We are here to help!
Planning a trip to Spain yourself
If you are a person who enjoys challenges and putting effort and dedication in overcoming them without help, we recommend that you consider planning your own trip to Spain.
Spain's travel industry is very reliable, so if you do a good research and manage the necessary bookings (hotels, transport, museums, landmarks and restaurants), you will get a good outcome and the reward of succeeding in the design and execution of your Spain travel plan. If you are more of a DIY person, this will add value to your travel experience.
If you also read about Spain during the planning phase, you will find some particular aspects of the Spanish culture, history, lifestyle, food, wine, outdoors and nature of particular interest to you. These may not be so accessible through the conventional tourism industry though.
Planning to have insiders' access to these aspects of Spain in advance can be difficult and time-consuming. However you have good chances to overcome these difficulties once you are in the corresponding part of the country near your subject of interest, be it a particular local craft, a lesser-known landmark or a specific local tradition.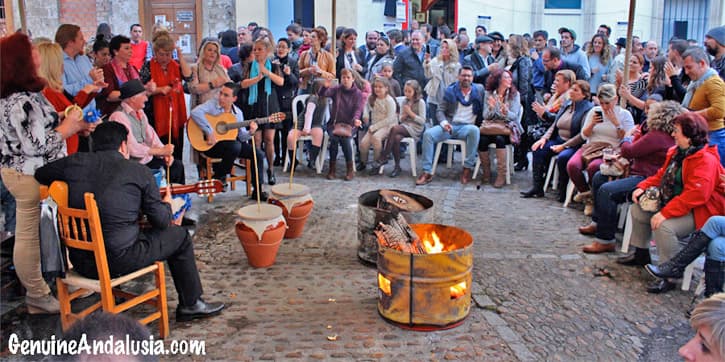 Talk to the locals (preferably in Spanish), express your interest and allow yourself to accept some Spanish warmth and generosity. Spanish people are very welcoming in general and they will take you under their wing and help you. This can take time but you will definitely enjoy your achievements and create wonderful travel memories along your Spain itinerary.
If you prefer to also plan in advance some of these experiences in order to not leave them up to chance, you may want to contact a local Spain-based travel specialist for that particular aspect of the trip. There are great specialist tour companies in different regions of Spain with a wealth of local contacts, with whom they offer genuine insiders' experiences for the curious and adventurous traveller.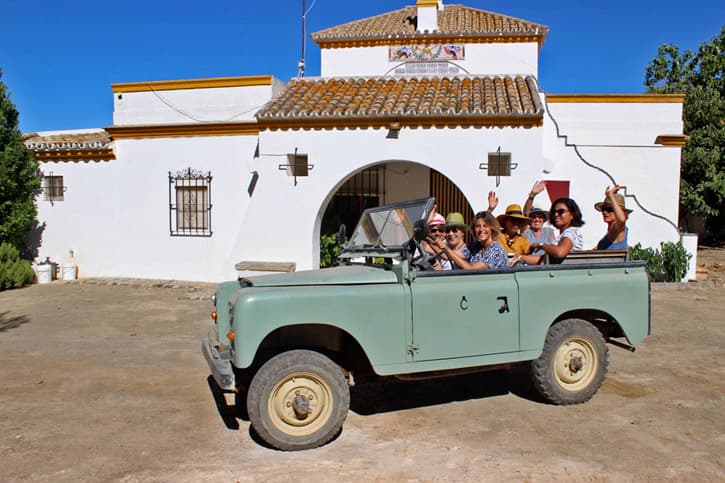 Using a travel agent to plan your trip to Spain
If you generally prefer to have a specialist professional manage things for you, taking your preferences and expectations into consideration, then we believe you will be happier using a travel agent to plan your Spain vacation.
From our experience, travelers who prefer to use a travel agent for planning a trip to Spain give the most value to the trip itself, to the customization they know they can add to it and to a seamless organization of everything. Also they are familiar with the insiders' access to the Spanish culture they know they can get with a good Spain travel advisor.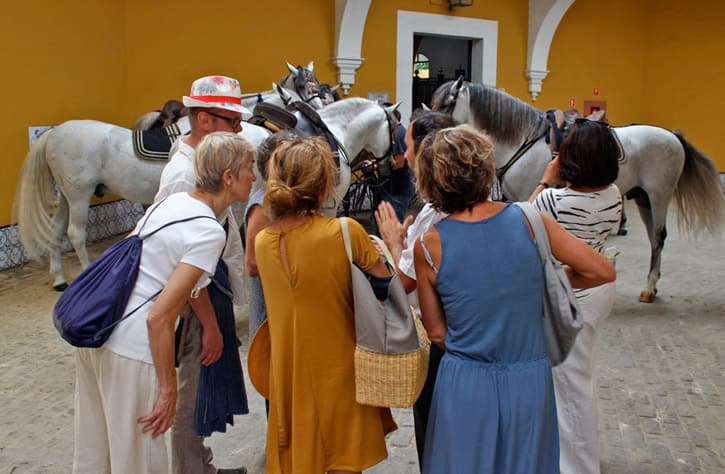 This type of travelers prefer to invest a bit of their time in communicating to a Spain travel specialist their motivation to travel to Spain, the purpose of their trip and their travel style, rather than in doing a thorough research on logistics details themselves.
These travelers definitely enjoy preparing their trip but their preparation is based on reading about Spanish traditions, history, geography and architecture. Many of them also prepare themselves for the trip by reading Spanish authors, watching Spanish movies and listening to Spanish music. All this gets them in the mood for their Spain trip.
The main dilemma that these travelers face when planning a trip to Spain though is whether to use a travel advisor from the area or country where they live or a Spain-based trip planner.
We know the benefits of both options well as we work both on a B2B basis with selected travel agents from different parts of the world (we plan and conduct customized trips to Spain for their clients) and on a B2C one (dealing with travelers and planning their trips directly with them). This has given us a wide perspective on the advantages of both options.
Using a travel advisor from your area/country
We believe this is the best option if you have a travel agent in your area that you have used at least once for your international travels and with whom you are very happy. If this is the case, that person has probably got to know your travel style, preferences and expectations very well already.
Because of this, that travel agent will surely be able to use all these insights to plan a great trip to Spain for you. That travel agent will select one or more Spanish counterparts suited to your style, to work together with them on your Spain travel itinerary. So you won't have to do that selection yourself.
We very much like to work this way with other travel agents because they are always able to tell us a lot about their clients and that allows us to craft a Spain itinerary perfectly suited to them.
It has also happened to us that travelers find us or hear of us and they then ask their trusted travel agent to work with us in the design and execution of their Spain trip.
By proceeding this way, travelers save the time to explain to us what they like to do and experience when they travel, the hotels that are most suited to their travel style and their expectations as to what they like to get out of their trips.
This information is passed on to us by their travel agent and we work together with the agent in the design of the best Spain travel plan for their clients. We then take care of the clients during their trip on behalf of their agent.
Using a Spain-based travel company: Genuine Andalusia
This is the best option if you prefer to have a Spanish ally to do your Spain trip planning. We understand that this idea may trigger some uncertainties within travelers in comparison to using a travel agent from their area or country. This is normal. Because of this we always like to highlight that we are a trusted, fully licensed and fully insured incoming travel agency in Spain.
Nowadays it is easy to investigate Spain travel companies and their owners and even find clients of theirs (both individuals and foreign travel agencies) to ask them for references. We encourage you to do this to alleviate any uncertainties that may arise on your side when considering to work with us or any other Spain-based travel advisor. Press mentions and travel awards will help in this regard too.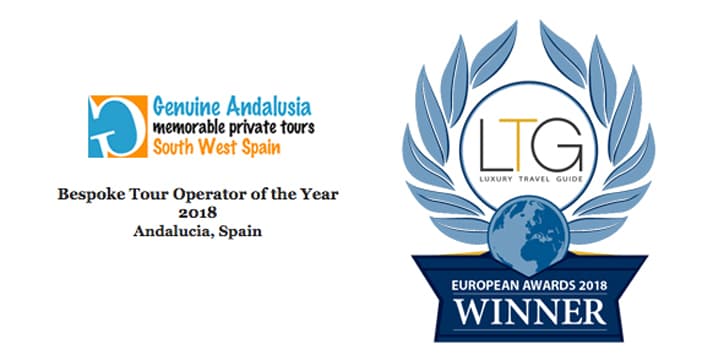 We believe this is the best way to plan your Spain vacation itinerary if you don't mind a meeting or two with us (we normally use video-conferencing apps such as facetime, zoom, skype or whatsapp) so we can e-meet you and have a nice chat with you to find all about your dream trip to Spain.
This and reading and answering a few emails is the only bit of work you'll have to do with us, to have us (a travel expert actually based in Spain) plan and conduct a memorable trip to the country for you and your travel party, suited to your preferences and expectations.
Then you will have us and our team of local hosts and private drivers at your disposal throughout your trip. All of us will be eager to share the best of our homeland with you and fully focused on making you have an unforgettable time in Spain.
What you can expect from planning and enjoying a trip to Spain with us:
Swift replies to your emails and agile travel planning.

A customized travel itinerary suited to your travel style, preferences and expectations.

Kind, personable and educated local hosts willing to share with you the very best of Spain upon your arrival to the country.
Professional drivers with impeccable driving skills to take you from place to place in modern and comfortable vehicles.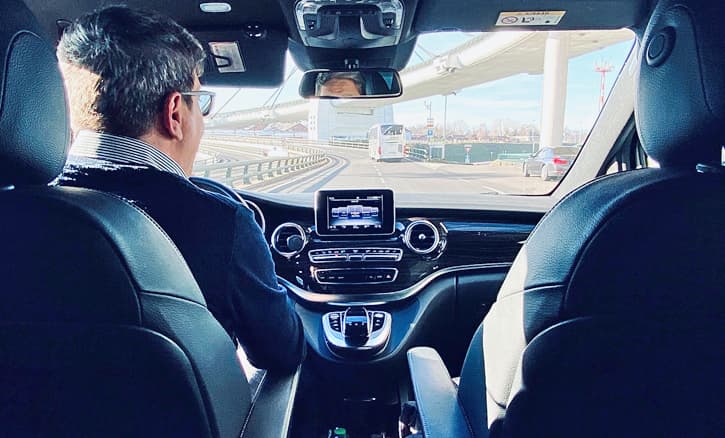 A constructive travel approach
An understanding of what Spain is really about.
To have us at your disposal 24/7 during your trip for any emergencies that you may have. 
Conclusion: determine where value lies for you, then find the most valuable Spain trip planning option to you.
We all are very lucky these days to have different Spain travel planning options available. So consider them all but reflect first on your perception of value, because the most valuable option to you will definitely be the best.
Finally, think that regardless of your choice, Spain will welcome you with open arms.
Learn more about us and our Spain travel planning services

About the author
Iván Ricoy is a travel agent for Spain trips specialized in the Southern region of Andalusia.